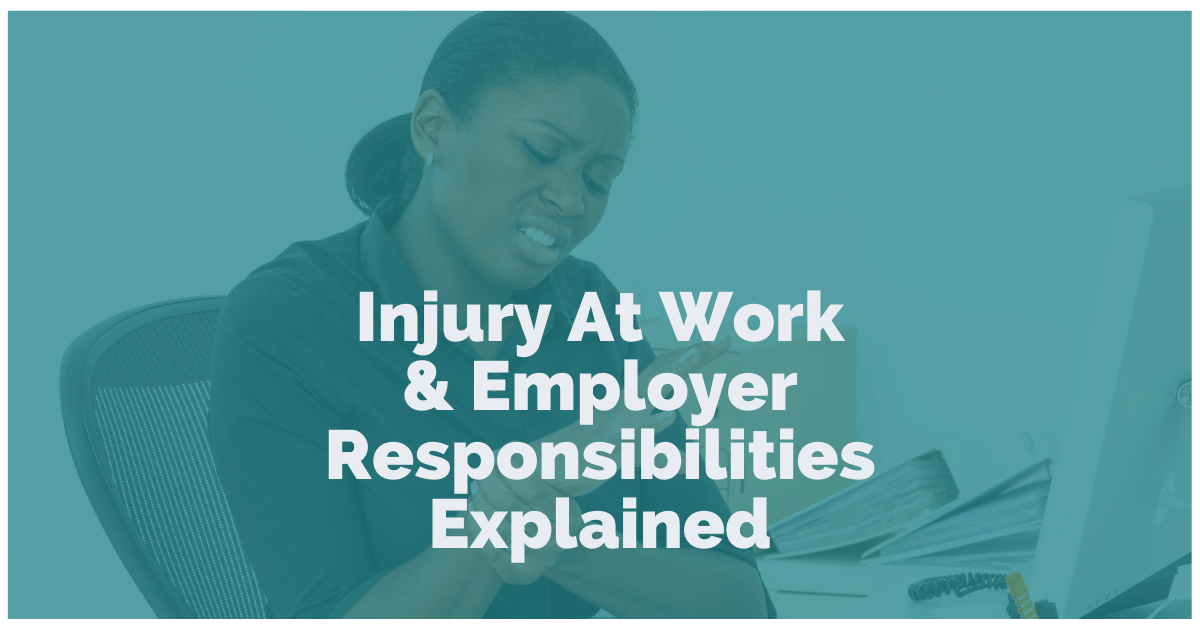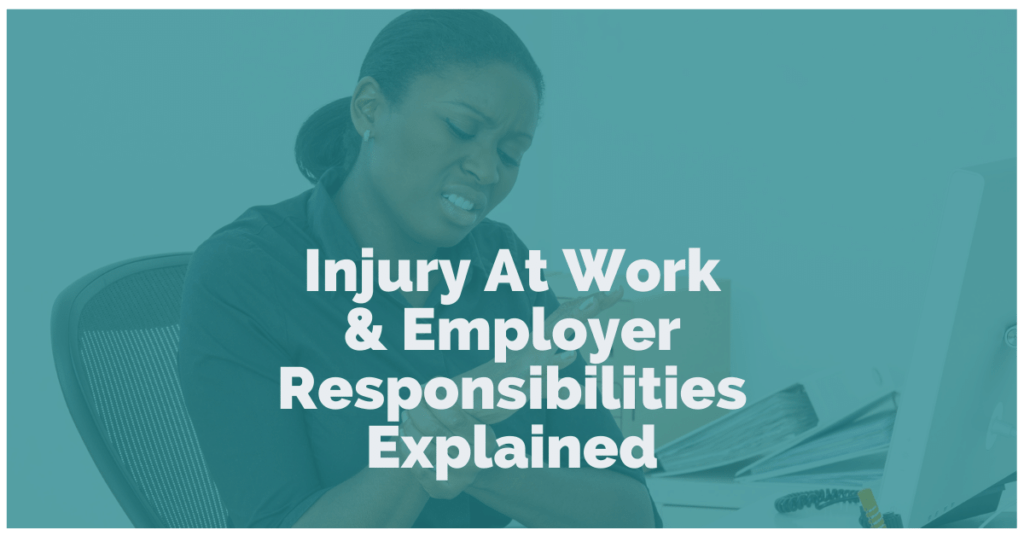 Michigan workers' comp lawyer discusses an injury at work and employer responsibilities including available benefits and warns about employer tricks.
We understand the problems that employees have when they are on workers' comp. It can be difficult navigating a system that favors businesses and insurance companies. Here is some information about injury at work and employer responsibilities.
Companies take advantage and play games. Watch out for companies who say they have no workers' comp insurance. Do not accept promises to pay under the table in exchange for lying about how the workplace accident occurred.
Notice of injury must be given to the company within 90 days. Claim must be made within 2 years. Both notice and claim can be oral so simply telling a manager or supervisor is enough. Injury at work employer responsibilities include accepting notice and claim. It is up to the company to start the workers' comp process.
Michigan's workers' comp law is supposed to protect employees who are hurt on-the-job. It does not matter who was at fault for the accident. With an injury at work, employer responsibilities include providing benefits such as lost wages, medical treatment, and vocational rehabilitation.
Lost Wages
Employees hurt on-the-job are entitled to receive lost wages. The amount paid should equal 80% of their after-tax average weekly wage. This calculation includes money for overtime, discontinued fringe benefits, bonus/premium pay, and even lost income from second jobs. The highest 39 paid weeks out of the 52 paid weeks before the workplace accident will be used. Employees are subject to a maximum that is 90% of the state-wide average weekly wage.
With an injury at work, employer responsibilities include paying lost wages if an employee is not given a job. Companies can avoid paying wage loss benefits if they provide "reasonable employment." This is restricted work that poses no threat to health or safety. Unfortunately, it is not limited to past jobs so many of our clients are given demeaning tasks or poor schedules with the goal of harassment.
Medical Treatment
With an Injury at work, employer responsibilities also include covering medical treatment. All reasonable and necessary medical treatment should be paid without any copayments or deductibles. Employees have the legal right to select their own doctor after 28 days from the start of medical treatment.
Insurance companies are notorious for trying to control medical treatment. This is done to save money and manipulate work restrictions. Watch out for aggressive nurse case managers who do not have best interests at heart. The independent medical examination (IME) is also a tool of the insurance company to stop payment of medical treatment. Never let a doctor selected by the insurance company dictate medical treatment options.
Vocational Rehabilitation
Individuals who find themselves unable to return to gainful employment can request vocational rehabilitation. This can be used for education, retraining, or help with job search efforts. A maximum of two years of vocational rehabilitation is available.
Watch out for insurance companies who hire vocational counselors to perform transferable skills analysis and wage earning capacity assessments. This is not vocational rehabilitation, and its purpose is to reduce the amount paid under workers' comp. Insurance companies can use "phantom wages" from jobs that do not exist to slash the weekly comp rate. It is important to challenge these biased vocational evaluations whenever they result in less money being paid.
Need help? Schedule a free consultation with our workers' comp lawyers
Our workers' comp lawyers have been protecting people injured on the job for more than 35 years. We can answer all of your legal questions regarding an injury at work and your employer responsibilities, and look out for you when your company and your insurance company are giving you the run around. Contact us today!
Michigan Workers Comp Lawyers never charges a fee to evaluate a potential case. Our law firm has represented injured and disabled workers exclusively for more than 35 years. Call (844) 316-8033 for a free consultation today.
Related information:
Michigan Workers' Compensation Rates For 2021 Published