Michigan attorney discusses pre-existing medical conditions and workers' comp claims.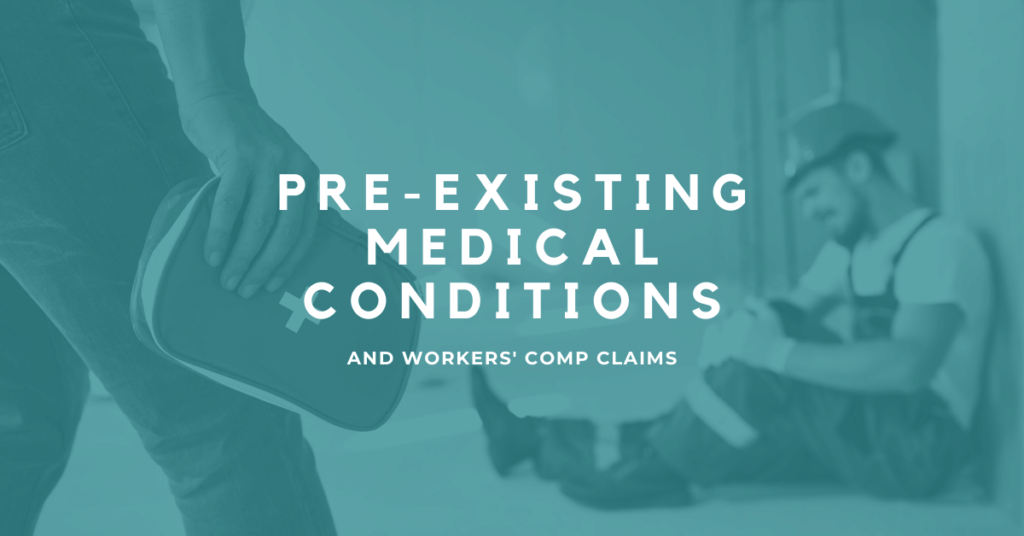 We understand the stress and worry that goes along with a workplace accident. Many of our client's live paycheck-to-paycheck and cannot afford to be out of work. It is not easy supporting a family and having no income for even one week can be a financial disaster. It gets even harder when the insurance company refuses to pay medical bills. Here is some information about injured employees with pre-existing medical conditions and who have filed a workers' comp claim.
Compensation from insurance companies for a work injury is supposed to be a safety net for people hurt on-the-job. It pays lost wages and medical bills regardless of fault. Benefits are guaranteed provided the accident occurred in the course and scope of employment.
Lost wages should equal 80% of an employee's after-tax average weekly wage subject to a state-wide cap. These weekly checks are paid for the entire time a person is disabled from working. Medical treatment is fully covered without any copayments or deductibles ever being owed. Medical treatment is a lifetime benefit and there is no maximum that can be reached.
Individuals with pre-existing medical conditions and who have filed a workers' comp claim often find their benefits disputed. We see this frequently in back and neck claims. It is also common for people who suffer knee injuries.
Insurance companies look at conditions like degenerative disc disease or arthritis as a magic bullet that proves no work injury truly exits. This can occur at any time even after a work injury claim has been accepted. Injured employees with pre-existing medical conditions and who file a workers' comp claim can be a difficult situation to navigate. We have seen claims where injury benefits have been paid for twenty years but a dispute still happens.
Watch out for the independent medical examination (IME) as these are frequently used as justification for a Notice of Dispute. These doctors are paid large sums of money to conduct medical examinations and write biased reports. Some of these doctors have made careers out of testifying against disabled people. We know of one physician who has earned millions of dollars just from performing these medical examinations.
Individuals who have pre-existing medical conditions and find their workers' comp claims disputed must file an Application for Mediation or Hearing. This will start a formal legal process where an insurance company dispute can be challenged. It will be up to the magistrate to decide if benefits should be paid.
The burden of proof rests with the injured worker. He or she must show by a preponderance of evidence that medical causation and disability exists. This can be accomplished by having a treating doctor testify that a change of underlying pathology occurred. This is a fancy way of saying a person with a pre-existing medical condition has become worse because of the workplace accident. Increased pain symptoms are not enough so a test like an MRI or CT scan is usually required.
Situations where Injured employees who have pre-existing medical conditions and file a workers' comp claim can be difficult. We recommend speaking with an experienced work injury attorney to understand legal rights. Do not let the insurance company off the hook without making them pay a fair amount.
Michigan Workers Comp Lawyers never charges a fee to evaluate a potential case. Our law firm has represented injured and disabled employees exclusively for more than 35 years. Call (844) 316-8033 for a free consultation today.
Related information:
Notice Of Dispute From Workers' Comp: What Does It Mean