Michigan lawyer discusses a workers' comp settlement for a torn rotator cuff and how to get the largest possible amount.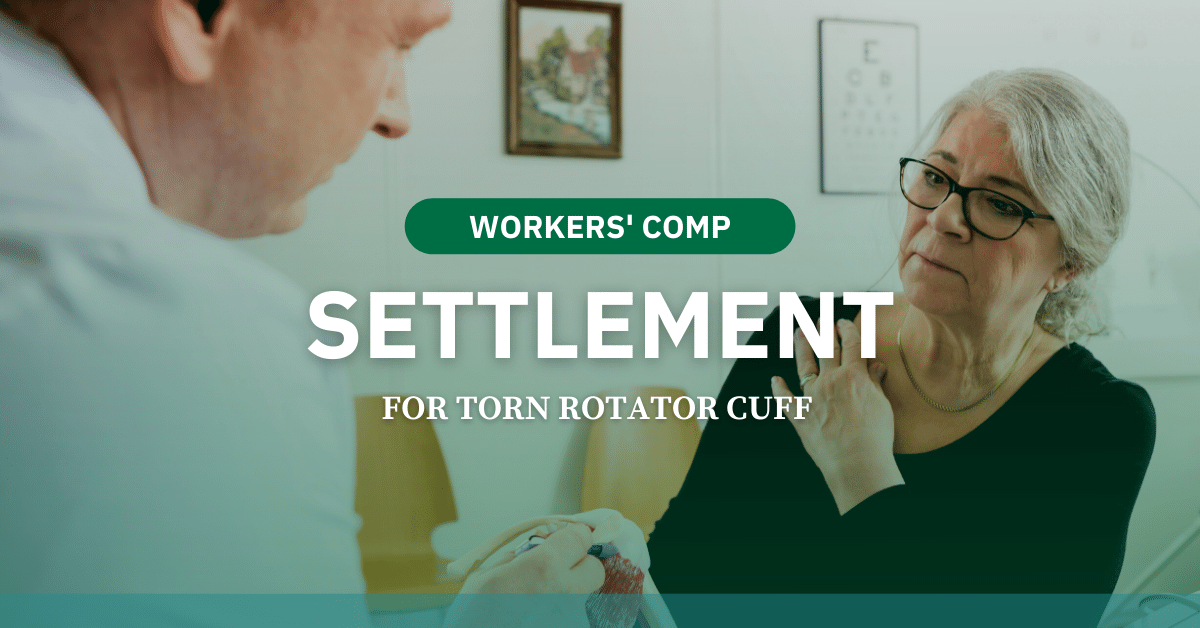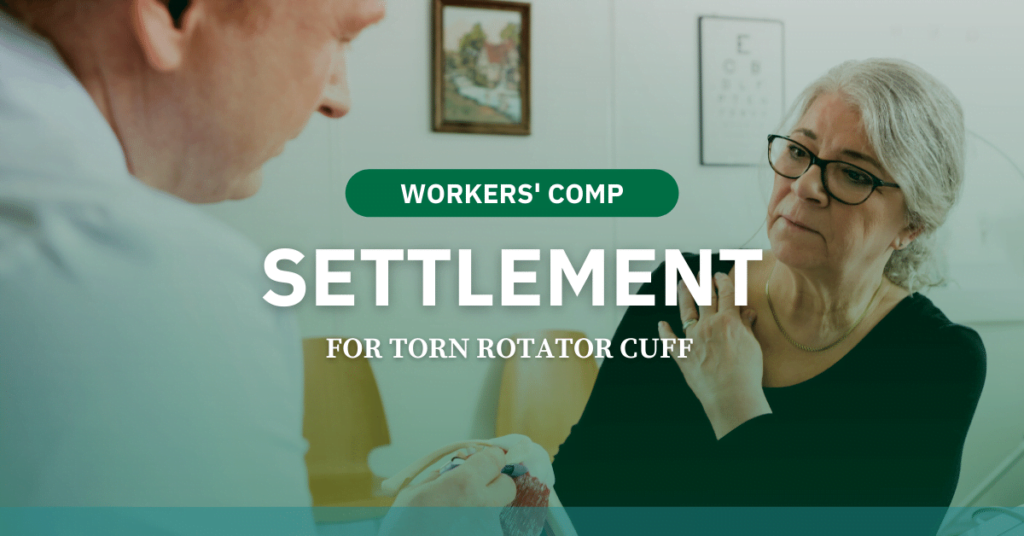 Employees who are hurt on-the-job have significant legal rights in Michigan. This includes payment of medical bills and wage loss benefits. Many of our clients want to know about a workers' comp settlement for a torn rotator cuff. Cashing out allows them freedom to do medical treatment and vocational rehabilitation on their own terms. It is a good option for someone who cannot go back their job and wants to start fresh.
The amount awarded is going to depend upon how much money the insurance company thinks it must payout in work injury benefits. Insurance companies know the value of claims and they do not want to overpay. The way to get the largest possible amount is by developing both medical and vocational evidence.
Insurance companies look at medical treatment and how long a person is expected to be off work. We tell our clients that a good workers' comp settlement for a torn rotator cuff provides sufficient money to cover future medical expenses and several years of lost wages. Watch out for insurance companies who offer low-ball payout amounts based upon biased medical and vocational opinions.
Medical evidence is critical to show future needs
Medical evidence is needed to establish both causation and need for additional treatment. A doctor must explain how current shoulder pathology is related to employment. This can be tricky because some people develop rotator cuff tears as they get older. It does not help when insurance company doctors say problems are just degenerative.
A treatment plan should be created showing what types of medications, physical therapy, injections, and surgical procedures could be needed in the future. Many of our clients have multiple shoulder surgeries so a worst case scenario must be considered. This information can be used to negotiate the largest possible workers' comp settlement for a torn rotator cuff.
Vocational evidence shows entitlement to wage loss benefits
Disabled employees are supposed to be paid wage loss benefits if they cannot work. The amount should equal 80% of their after-tax average weekly wage subject to a state-wide maximum. This calculation includes money for overtime, discontinued fringe benefits, and even second jobs that can no longer be performed. Payments continue for as long as an employee is disabled and looking for a job.
A workers' comp settlement for a torn rotator cuff is going to depend upon the weekly rate and how long a person is going to be disabled. Unfortunately, insurance companies use post-injury wage earning capacity (PIWEC) to say a person can find a new job and cut the weekly rate. This severely impacts the value of any case. Less money paid for wage loss benefits means a reduced payout amount is paid. It is very important to have an experienced work injury lawyer on your side who can challenge unfair vocational assessments and make sure the maximum rate is paid.
Michigan Workers Comp Lawyers never charges a fee to evaluate a potential case. Our law firm has represented injured and disabled employees exclusively for more than 35 years. Call (844) 316-8033 for a free consultation today.
Related information:
Can My Employer Force Me To Have Surgery: Here's What To Know