Workers comp lawyer in Michigan breaks down the most common types of injuries and offers advice on how to protect your benefits.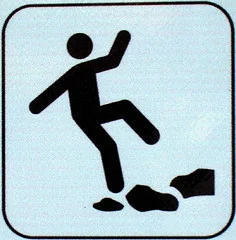 The best part of my job is seeing my clients recover from injury and get back to gainful employment. Many people are surprised to hear this because they think workers comp is a free ride and that my clients do not want to work. Nothing could be further from the truth.
Workers comp only pays about 60% of a person's gross wage. There are no increases for inflation or other raises. Most of our clients are already living paycheck to paycheck and a 40% cut in pay can be devastating for their family.
Living on workers comp can be extremely difficult. Our clients are under the thumb of their employer and its insurance carrier. They will be followed by investigators and are forced to attend medical examinations with doctors selected by the insurance company. Sometimes they are told to work beyond their medical restrictions or risk losing their job. This is all happening while they are trying to do their own medical treatment and recover from injury.
We understand the challenges of workers comp and want you to know how to protect your medical and wage loss benefits. Here are the most common types of work injuries that you should know about.
Common work injuries in Michigan
Crush injuries: This is when part of your body is caught, squeezed, pinched, or crushed. This type of injury usually occurs when operating a machine but can really happen from just about anything at work. We have seen individuals with crush injuries from doors or while moving heavy boxes.
Slip and falls: A person might get injured while climbing a ladder or while working on an elevated platform. Falls from roofs are extremely common. A person might also be injured when he or she trips on a flat surface at ground level.
Struck by an object: It is possible for an object to impact part of the body causing injury. We have seen cases where an individual suffered a closed head injury from being hit with a shovel. We also represent a man who was injured when a steel beam hit him from behind.
Car accidents: People are involved in automobile accidents every day.  If you are injured in an automobile accident while working then you are entitled to workers comp. You could also be entitled to other substantial benefits.
Musculoskeletal injuries: These are perhaps the most common work-related injuries. They can occur from lifting, bending, twisting, kneeling, squatting, or from repetitive motion. Many times it is an awkward action or movement that results in one of these types of injuries.
How to protect your workers comp benefits in Michigan
When you have an injury at work, it is very important that you provide proper notice and claim to your employer. You must also seek appropriate medical care and document your injury. Always report a work injury immediately after it happens and ask for medical treatment when necessary.
An experienced workers comp lawyer can help you understand your legal rights and make sure that you are getting all the benefits that you deserve. This can help you get back to work sooner.
To speak with one of our workers comp lawyers, call (855) 221-2667 for a free consultation.
– Alex Berman is the founder of Michigan Workers Comp Lawyers. He's been representing injured and disabled workers exclusively for more than 35 years.  Alex has helped countless people obtain workers comp benefits and never charges a fee to evaluate a case.
Related information:
Video: Injured at work? Advice from a Michigan workers comp lawyer
FAQs about workers compensation to help protect you
Michigan auto accident attorneys we recommend
– Photo courtesy of Creative Commons, by joelogon.
12/01/2011