Why you should never fire your workers comp lawyer without an in person meeting and understanding the issues in your case.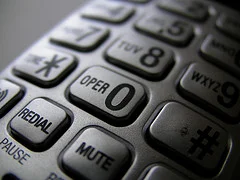 We frequently get calls from people who want to hire our law firm because they are unhappy with their current workers comp lawyer. They feel like nothing is happening in their case and have no idea what to expect.
This stress can be too much when a person is already dealing with a bad employer or insurance company that has denied workers comp benefits. We generally do not take these cases and will encourage the individual to call and schedule an appointment with their existing lawyer.
The reason for this is because most problems can be resolved with better communication. Changing your lawyer midstream might not be the best thing for your case. So before you fire your workers comp lawyer, here are some points to consider.
Communication is the key to a successful outcome
The first thing that you should do is ask your workers comp lawyer about practice and procedure. In Michigan, you will be scheduled for pre-trial, several control dates, trial, and possibly facilitation. It helps when you know what to expect at each stage of your case.
You should also have reasonable expectations about your case. Ask your lawyer to explain the available workers comp benefits and how to get the best result.
Understand that a workers comp case can take months or years to resolve and make a plan. Find out how your lawyer wants to proceed with your specific case. Sometimes it is wise to proceed slowly until the medical evidence can be fully developed.
Don't expect weekly updates as the legal process can be very slow. An experienced workers comp lawyer will contact you at each critical stage in your case and will tell you when to appear in court. If you want an update, simply ask to schedule a telephone or office appointment with your workers comp lawyer.
Help your workers comp lawyer win your case
Follow all advice regarding medical treatment and vocational rehabilitation. Tell your lawyer if you changed doctors, had surgery, or returned to work. Keep a job search log and a list of medical bills that have not been paid.
Let your workers comp lawyer know if you have a problem or concern. An experienced workers comp lawyer can put you in the best position to win your case. But you must make your concerns known.
If you do not receive a return telephone call, speak with another lawyer in the office. You can also ask support staff to confirm whether you need to appear in court or other general questions. Make sure that the office has your current telephone number and address. Never disappear on your workers comp lawyer.
Our Michigan Workers Comp Lawyers
We strongly encourage you to speak with your current lawyer before contacting our office. If you cannot continue with your existing lawyer, we will be happy to evaluate your workers comp claim.
To speak with one of our workers comp lawyers, call (855) 221-2667 for a free consultation. We will make sure that all of your legal rights are protected.
– Alex Berman is the founder of Michigan Workers Comp Lawyers. He's been representing injured and disabled workers exclusively for more than 35 years.  Alex has helped countless people obtain workers compensation benefits and never charges a fee to evaluate a case.
Related information:
FAQs about workers compensation to help protect you
Workers compensation benefits been denied or terminated?
– Photo courtesy of Creative Commons, by Sh4rp_i.
04/01/2012