Why a work illness should be covered under workers compensation and the challenges you will face with your claim.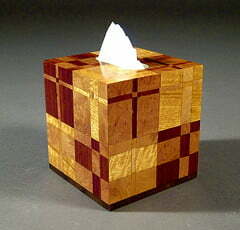 The Fiscal Times recently published an article about the high cost of taking a sick day. It points out that both employees and employers feel the financial pinch. Employees don't always get paid for sick days and employers get hit with lost productivity.
This article got me thinking about the flu and whether this type of illness could be covered under Michigan workers compensation. This would theoretically allow a sick employee to receive wage loss benefits even if an employer did not offer paid sick time. This could also help discourage a sick employee from coming to work and infecting co-workers. This would certainly help employer productivity by preventing others from getting sick.
Unfortunately, the answer to this question is not so simple. Here is why you should not count on workers compensation for a minor illness like the flu.
Workers compensation in Michigan
There are two primary workers compensation benefits that you should know about. The first is medical treatment to take care of your illness. The second is wage loss benefits if you cannot work because of that illness.
To qualify for these benefits, you must show that your illness was directly caused by your employment. It must arise out of and in the course of employment.
This burden will be almost impossible for something like the flu. It is unlikely that you could prove you got the flu from a co-worker instead of picking it up somewhere else.
Additionally, wage loss benefits do not start unless you miss seven days of work. Most minor illnesses will be resolved before you even qualify.
Covered illnesses
Many work illnesses are caused by exposure to chemicals or fumes. If you have acquired asthma and have a diminished lung capacity, this could be compensable. Especially, if it involves a chemical that is only used at your place of employment.
The same is true if you were exposed to fluids and developed a condition such as HIV or AIDS. It is important to report any exposure when it happens so that your employer has notice and it is documented.
Making the claim for benefits
It is not enough that your employer has notice of your illness. You must also make a claim for benefits. This can be as simple as asking to see a doctor.
Some employers will discriminate or terminate an employee who makes a claim for benefits under workers compensation. This is illegal and you may have a case for retaliation or wrongful discharge.
Call (855) 221-2667 for a free consultation with one of our workers compensation lawyers in Michigan. There is no fee unless benefits are recovered for you.
– Alex Berman is the founder of Michigan Workers Comp Lawyers. He's been representing injured and disabled workers exclusively for more than 35 years.  Alex has helped countless people obtain workers compensation and never charges a fee to evaluate a case.
Related information:
Video: Injured worker's right to wage loss, replacement services and medical treatment
– Photo courtesy of Creative Commons, by Brian Reid Furniture.
01/01/2013