Michigan attorney discusses sciatica workers' comp claims and how to protect legal rights.
Our attorneys have over 100 years of combined experience handling workers' comp claims. We have represented thousands of disabled employees throughout Michigan. Many of the workplace injuries that we see result in low back pain. Here is some information about sciatica workers' comp claims and legal rights.
Employees hurt themselves in a variety of ways. Back pain can occur from lifting a heavy object, bending and twisting while moving something, or from a traumatic event such as a blow or fall. Diagnosis include sprained muscle, herniated disc, annular tear, and pinched nerve. Sciatica occurs when the pain radiates from the low back to hips, buttocks, and down a leg. This is also sometimes called radiculopathy.

It can be difficult to pinpoint the reason for low back pain and this makes proving a workers' comp case hard. Many disabled employees also have preexisting degenerative disc disease or stenosis. Insurance companies use this fact to automatically dispute claims.

Sciatica workers' comp benefits
Michigan law protects employees who are seeking sciatica workers' comp benefit after being hurt on-the-job. It requires employers to pay all medical bills and lost wages. Payments are typically sent from an insurance company and continue indefinitely.
All medical bills should be paid 100% without any co-payments or deductibles. This includes emergency room treatment, doctor visits, hospital stays, medications, steroid injections, physical therapy, surgery, durable medical equipment, attendant care, and even mileage to and from medical appointments.
Lost wages should be paid based upon 80% of the after-tax average weekly wage subject to a state-wide weekly maximum. This calculation must include overtime, discontinued fringe benefits, and second jobs.
Sciatica disputed claim
Watch out for insurance companies who refuse to live up to their obligations under workers' comp. It is common for a disabled employee with sciatica to be sent to an independent medical examination (IME). These doctors are hired by the insurance company to say nothing is wrong or that an employee has fully recovered.
Proving that low back pain and sciatica is caused by employment can be difficult. It requires a showing that underlying pathology is changed or distinct from any preexisting issues that might have existed beforehand. Deposition testimony from a treating doctor is the gold standard for proving a workers' comp case. Clinical findings as well as MRIs and EMGs can be brought into the case.
Average sciatica workers' comp settlement
A sciatica workers' comp settlement will be based upon future medical needs and wage loss payments. The average settlement in 2019 for Michigan was just $58,641.58. However, our results show that much more is paid when the facts and law are fully developed.
Insurance companies treat settlements like other business decisions. What are the odds they will lose at trial? How much money will need to be paid to the employee? An experienced workers' comp lawyer can maximize settlement value by developing medical and vocational evidence.
Make sure to get a free telephone consultation before giving up workers' comp benefits for a cash payment.
Michigan Workers Comp Lawyers never charges a fee to evaluate a potential case. Our law firm has represented injured and disabled workers exclusively for more than 35 years. Call (844) 316-8033 for a free consultation today.
Related information:
When Will I Receive My Workers' Comp Check?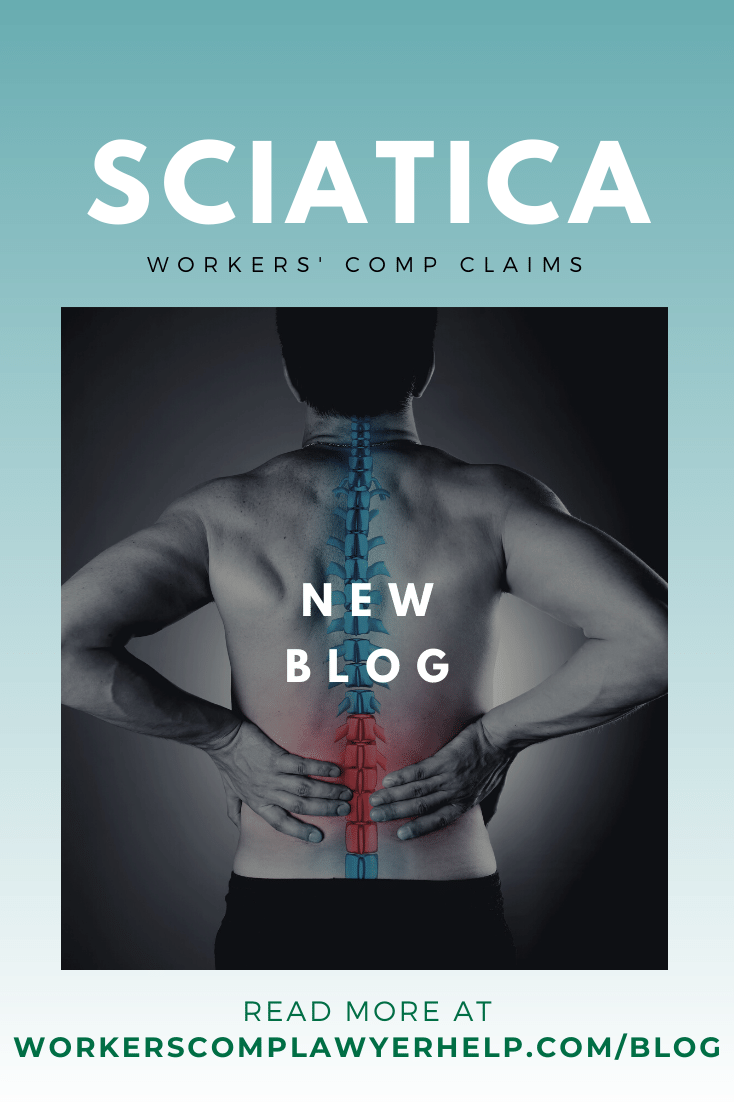 Tags:
sciatica