Michigan workers' compensation lawyer examines dangers of fatigue in the workplace and how to protect legal rights.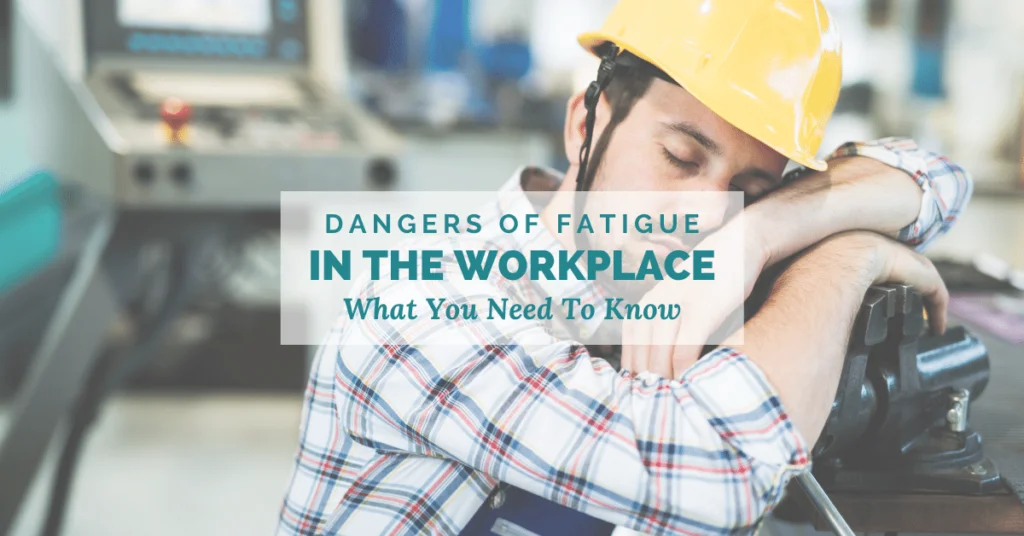 Our lawyers have over fifty years of combined experience in workers' compensation. We have seen all types of workplace accidents and represented thousands of disabled employees. It is natural for an employee who gets hurt to want to blame somebody. Here is some information about the dangers of fatigue in the workplace and how to protect legal rights.
Getting hurt at work can turn your life upside down for lots of reasons. Most people live paycheck-to-paycheck and missing even one week of pay can be a financial disaster. Getting needed medical care is difficult when the insurance company drags its feet or simply refuses to authorize treatment. Family relationships are strained when stress and worry take over.
Fatigue is defined by the Merriam-Webster online dictionary as "weariness or exhaustion from labor, exertion, or stress." Our experience shows that poor sleep habits, lack of nutrition, dehydration, and underlying health problems all contribute to dangers of fatigue in the workplace. Employees who are fatigued cause accidents that get people hurt. The risks of working under exhaustion are real and employees need to understand their legal rights.
Michigan law protects employees who are hurt on-the-job regardless of fault. This includes employees who are fatigued themselves. Workers' compensation benefits include money for lost wages equal to 80% of their after-tax average weekly wage. Workers' compensation also pays for unlimited medical treatment.
Never let an employer or its insurance company dispute a claim because you were fatigued or someone else was at fault. Workers' compensation benefits should be paid automatically if the accident occurred in the course and scope of employment. This is part of a trade-off between labor and business. Employees are guaranteed workers' compensation benefits in exchange for giving up their right to sue their employer for negligence. This is known as the exclusive remedy provision.
Exclusive remedy extends to coworkers
Coworkers are usually the main culprit when it comes to dangers of fatigue in the workplace. Falling asleep, careless mistakes, and general laziness all contribute to this serious problem. Unfortunately, the exclusive remedy provision applies to coworkers. This means you cannot file a lawsuit against a coworker even if they were directly responsible for causing the accident. However, the employer is still responsible for paying lost wages and medical bills under workers' compensation.
Potential lawsuit against negligent third-party
Sometimes the dangers of fatigue in the workplace are created by a negligent third-party. This is not your employer or coworker but someone else who caused the accident. We typically see this in the context of automobile accident and/or defective machinery. Employees who get hurt because of a negligent third-party can file a lawsuit and seek additional damages. It is important to speak with a lawyer who can investigate all potential claims and ensure legal rights are protected when a third-party is involved.
Michigan Workers Comp Lawyers never charges a fee to evaluate a potential case. Our law firm has represented injured and disabled workers exclusively for more than 35 years. Call (844) 316-8033 for a free consultation today.
Related information:
Can You Sue Workers' Comp For Negligence in Michigan?