Preliminary details about workplace death statistics reported to the Michigan Occupational Safety and Health Administration (MIOSHA) during the first half of 2021.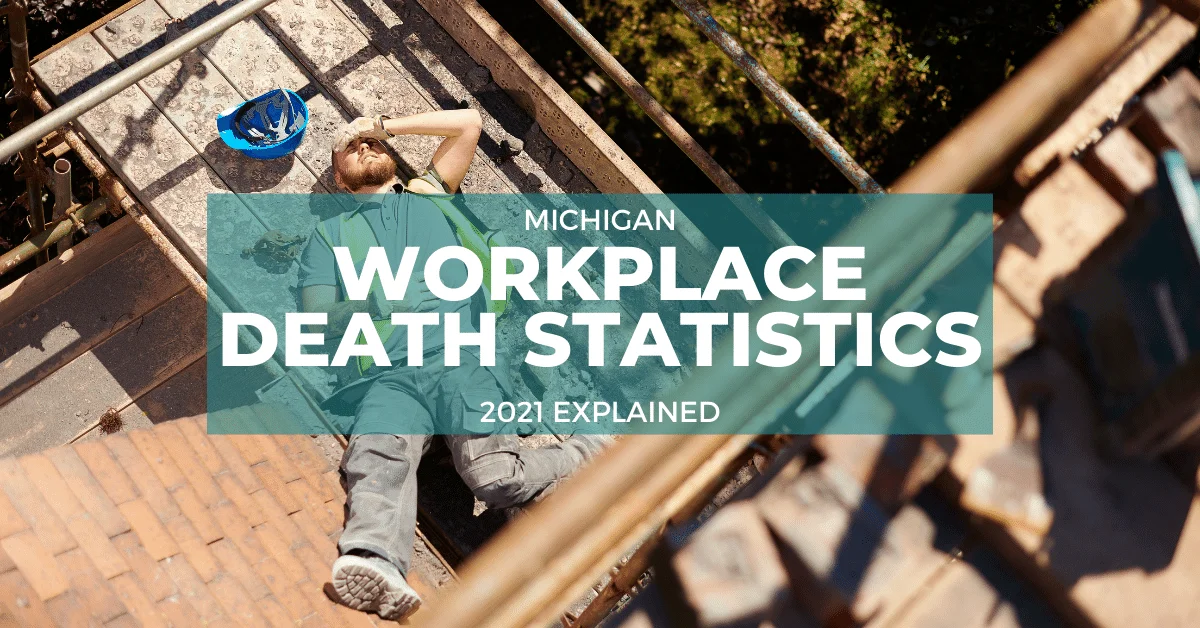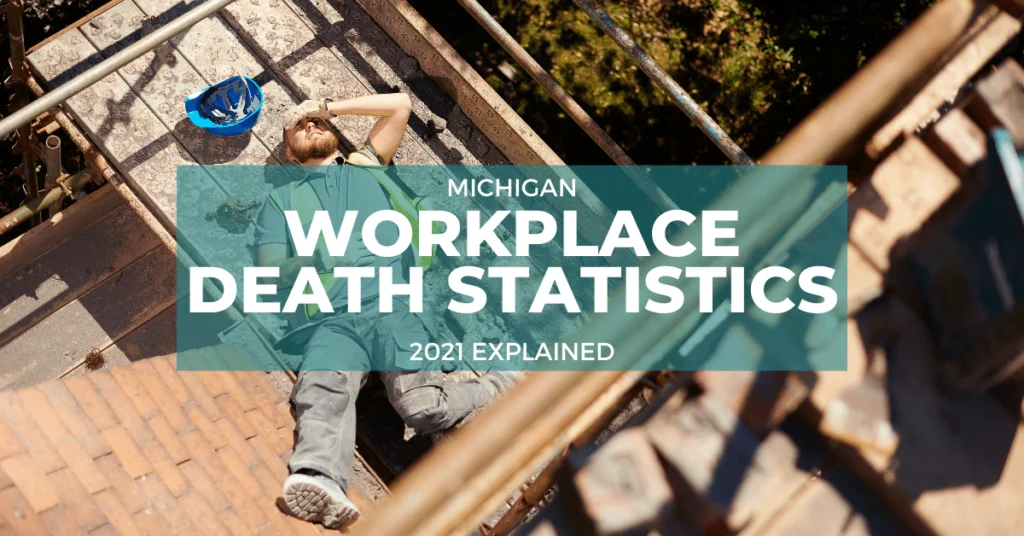 The Michigan Occupational Safety and Health Administration (MIOSHA) has published workplace death statistics showing 30 fatalities so far in 2021. This information is published to help employers build hazard awareness and prevent risk for similar occurrences in the workplace. There were 73 workplace fatalities reported to MIOSHA in 2020.
Occupations, Types of Injury and Locations
Occupations include flagger, drilling hand, company owner, general help, crane operators, licensed practical nurse, office administrator/medical assistant, landscaper, truck driver, lineman, laborer, electrician, maintenance technician, grinder operator, climber, sand and gravel pit manager, millwright, superintendent, and machine operator. Types of injury were struck by, fall (from elevation), shock, electrocution, struck against, severe burn, caught in or between, and Covid-19. Ages of victims range from 19 to 70. Communities represented were Bates Township, New Era, Ypsilanti, Hamilton, Sterling Heights, Alpena, Monroe, Brighton, Caro, Grand Rapids, Milford, Detroit, Dearborn, Pontiac, Carney, Jackson, Three Rivers, Douglas, Ada, Romulus, Shepherd, Marshall, Paw Paw, Melvindale, Crystal Falls, Lake Ann, Baldwin, and Howell.
Additional On-The-Job Training To Combat Workplace Death Statistics
These Michigan workplace death statistics are difficult to read and put a human face on employee safety. Every life is precious and many of these fatalities could have been prevented from additional training. Falls (from elevation), struck by, and electrocution are represented on the MIOSHA list almost every year. The Occupational Safety and Health Administration (OSHA) includes each on its list of "fatal four" causes of death in construction. Employers would be wise to look at their job sites and keep these hazards in mind. Covid-19 is also underreported, and many more Michigan employees have surely died from this awful disease.
We encourage anyone who sees or hears about safety problems in the workplace to contact MIOSHA. The complaint process allows withholding of names to protect against employer retaliation. Employee safety must always come before company profits.
Michigan Workers' Compensation Law On Fatalities At Work
Our law firm has represented many people who have suffered the loss of a family member. These Michigan workplace death statistics are a sober reminder about the need to investigate workers' comp benefits. No amount of money can ever replace a loved one, but it is still important to speak with an attorney and assert legal rights.
Families who do experience tragedy can get survivors benefits. It pays cash to dependent relatives. Spouses and children can receive up to 500 weeks of wage loss benefits under workers' comp. This is based upon the average weekly wage before death and is in addition to whatever has already been paid for medical or burial expense.
It is also possible to file a lawsuit against negligent third parties. Damages include pain and suffering. These cases are very common on construction sites where different companies are working at the same time. We recommend speaking with an experienced attorney to investigate all potential claims.
Michigan Workers Comp Lawyers never charges a fee to evaluate a potential case. Our law firm has represented injured and disabled workers exclusively for more than 35 years. Call (844) 201-9497 for a free consultation today.
Related information:
Dangers of Fatigue In The Workplace: What You Need To Know