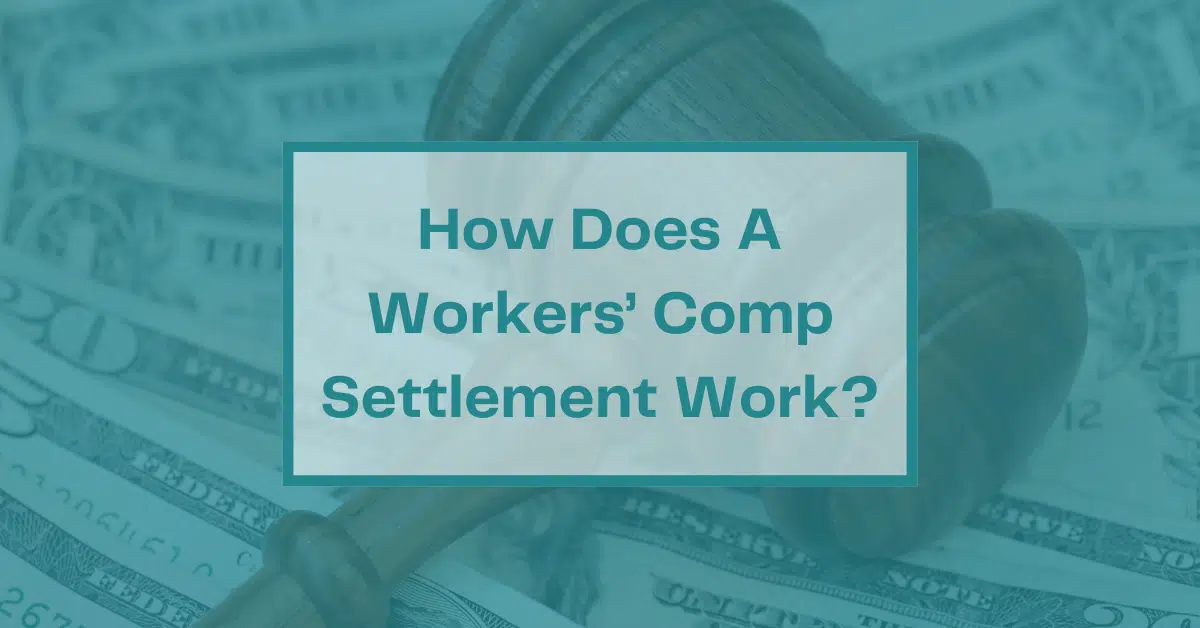 Work injury lawyer discusses how the workers' comp settlement works in Michigan, the average payout amount and the redemption process.
We pride ourselves on getting the most amount of money for our clients. Workers' comp is not a perfect system, and it is critical to maximize what is paid by the insurance company. This is the only way to ensure that a disabled employee can get back on his or her feet. Many people want to know how does a workers' comp settlement work in Michigan. Here are some ideas that can be used to plan for the future.
Average payout amount for a work injury claim in Michigan
Statistics published by the Michigan Workers' Disability Compensation Agency show the average settlement amount in 2020 was just $59,235.42. Most people are shocked to learn this fact because it does not seem like much money. Many of our clients get more when the evidence shows need for additional medical treatment and extended time off work.
Insurance companies are sophisticated entities who know the value of workers' comp claims. They do not want to overpay settlements and look toward potential exposure to calculate amounts. Therefore, it is important to have medical and vocational evidence that supports continuing workers' comp payments.
How does a workers' comp settlement work in Michigan if everything has already been paid?
In this situation, it is up to the insurance company if they want to redeem out potential future liability. Just because someone has stopped treating or returned to work does not mean their claim is closed forever. Watch out for insurance companies who want a person to give up their legal rights for a small amount of money.
How does a workers' comp settlement work in Michigan if the claim is denied or disputed?
In Michigan, in order for the workers comp settlement process to work after a claim has been disputed we tell our clients that they must file an Application for Mediation or Hearing and take the insurance company to court. It will be up to a magistrate to determine if additional medical or wage loss benefits should be paid. Uncertainty is a power incentive to get both sides to the negotiating table. It is important to have an attorney who can ensure legal rights are protected and maximum dollars are paid.
How does the process work if a payout amount has been negotiated?
In Michigan, in order for a workers' comp settlement process to be completed after a work injury claim, the amount negotiated must be approved at a redemption hearing. This is when a magistrate reviews medical evidence and other important documents. Testimony in the form of an affidavit is usually given so the magistrate knows a person understands their legal rights. A settlement must be found to voluntary entered into, serve the purpose of the workers' comp law, be just and proper, and in a person's best interests. There is also a fifteen-day appeal period that must run before payment can be made.
To ensure your legal rights are protected and to have a Michigan workers' comp settlement work so that you can get the maximum settlement amount awarded to you, we recommend hiring an attorney whenever settling a claim. Attorney fees are limited to a small percentage of the total amount and are easily made up through larger offers. Do not rely upon insurance company to fully explain legal rights and the consequences of settlement. Just because a magistrate approves a settlement does not mean that it represents maximum settlement value or that problems will not develop in the future.
Injured while on the job in Michigan? Contact our lawyers for a free consultation
To speak with an experienced attorney about your work injury claim in Michigan, call us now, or fill out our contact form for a free consultation. There is absolutely no cost or obligation. We're here for you.
Our attorneys have been exclusively helping injured workers in Michigan for more than 35 years and can help you better understand Michigan workman's comp laws and explain to you in more detail how the workers' comp settlement process works after a work injury . To see what our own clients have to say about the caring, compassion, and communication they received from us, you can read in their own words about their experience here on our testimonials page from clients we have helped.
Michigan Workers Comp Lawyers never charges a fee to evaluate a potential case. Our law firm has represented injured and disabled workers exclusively for more than 35 years. Call (844) 201-9497 for a free consultation today.
Related information:
Workers' Comp Offered Low Settlement: Now What?