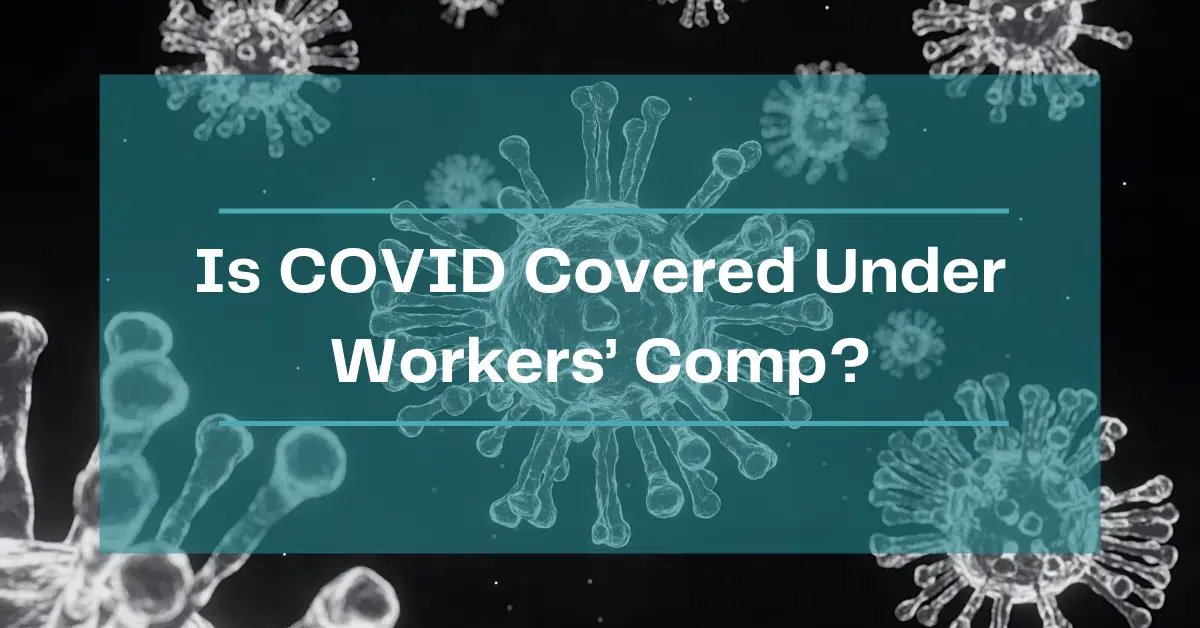 Michigan work injury lawyer discusses COVID-19 and potential cash benefits.
The first confirmed case of COVID in Michigan was identified on March 10, 2020. We are now two years post and much has changed with the introduction of treatments and vaccines. We are also learning more about long COVID and what that could mean for people going forward. Unfortunately, employees are still getting infected from their jobs and getting stuck with medical bills or losing out on wages. The question we get from potential clients is "Is COVID covered under workers' comp in Michigan?" Yes, but proving it was caused by your employment can be a difficult burden.
Is COVID covered under workers' comp in Michigan?
Yes, COVID is covered under workers' comp in Michigan but it can be difficult to prove the disease was caused by employment activities because of community spread. It is critical to make sure any doctor seen gets a complete history of exposure at work. This should include relevant dates, times, places, and people.
The burden is on the employee to show COVID arose out of and in the course of employment. Medical history will be key should the matter become disputed and an Application for Mediation or Hearing needs to be filed.
Employees who are diagnosed with COVID because of an exposure are covered under workers' comp in Michigan. All medical bills should be paid without any copayments or deductibles. Employees who are disabled for at least seven days are entitled to lost wages equal to 80% of their after-tax average weekly wage.
Are first responders covered?
Governor Whitmer issued an executive order in 2020 that first responders are presumed to have gotten COVID because of their employment and should be covered under workers' comp. The Michigan Supreme Court later ruled against Governor Whitmer finding certain executive orders were unconstitutional. There is now some confusion about whether a presumption for first responders truly exists and what dates it covers. Nevertheless, an employee who can show they got COVID from an exposure at work should be covered.
Can I file a workers' comp claim for COVID?
Yes, COVID is covered under workers' comp in Michigan so employees who are diagnosed with COVID related to their employment should file a claim for benefits. This includes both medical treatment and lost wages. Employees must give notice to their employer within 90 days and make a claim for benefits within 2 years to qualify.
We strongly recommend that anyone suffering from employment-related COVID to start a claim following diagnosis. This will become critically important should they later develop symptoms of long COVID. It is important to have a paper trail, even if it seems like a minor illness now, so that benefits can be paid in the future if needed.
Injured while on the job in Michigan? Contact our workers' comp lawyers for a free consultation
To speak with an experienced attorney about your Michigan workers' comp claim, call us now, or fill out our contact form for a free consultation. There is absolutely no cost or obligation. We're here for you.
Our attorneys have been exclusively helping injured workers in Michigan for more than 35 years and can help you better understand Michigan work injury laws and explain what happens if you or a loved one has been hurt on the job. To see what our own clients have to say about the caring, compassion, and communication they received from us, you can read in their own words about their experience here on our testimonials page from clients we have helped.
Michigan Workers Comp Lawyers never charges a fee to evaluate a potential case. Our law firm has represented injured and disabled workers exclusively for more than 35 years. Call (844) 201-9497 for a free consultation today.
Related information:
Is Workers' Comp A Fringe Benefit?