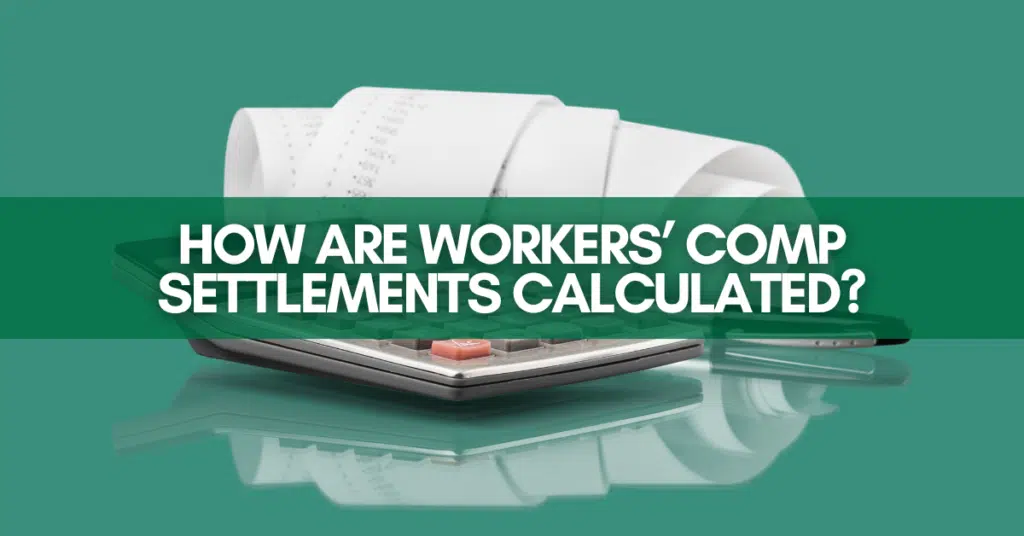 Michigan workers' comp lawyer explains how to calculate a fair settlement amount and how to avoid insurance company dirty tricks.
Employees who are hurt on-the-job have many legal rights under workers' comp. This includes access to medical treatment, vocational rehabilitation, and payment of lost wages. These workers' comp benefits can be traded for a lump sum cash payment. How are workers' comp settlements calculated? It is based upon exposure, which is how much the insurance company thinks it might have to pay in the future.
Access to medical care is one of the most important benefits under workers' comp. It covers all reasonable and necessary medical treatment. This includes items like attendant care, mileage reimbursement, and even home modifications. Employees are permitted to select their own doctor after 28 days. Insurance companies want to control choice of medical providers to lower overall costs.
Vocational rehabilitation is an option when a return to work seems unlikely. It can help with education, retraining, and finding a new job. Watch out for insurance companies who use this as a weapon to get you to do anything they find.
Employees who are unable to work should get paid lost wages. The amount is based upon 80% of their after-tax average weekly wage. It includes money for overtime, discontinued fringe benefits, and even second jobs that cannot be performed anymore.
To calculate a workers' comp settlement it is important to look at potential future medical costs and the annual rate of lost wages. These figures can be combined to justify a settlement demand. We tell our clients that getting several years of wage loss benefits up front is usually a good deal.
Is settlement a good option for a person on workers' comp?
Many of our clients prefer to settle their work injury claims because it gives them freedom to do medical and vocational rehabilitation on their own terms. They don't have to worry about the insurance company dragging its feet to approve something. It also enables them to cash out and find a new job.
How are workers' comp settlements calculated in Michigan?
In Michigan, there is a lot to think about when calculating a workers' comp settlement. Settlement is based upon how much workers' compensation must be paid. A good rule of thumb is to get enough money to cover future medical expenses and several years of lost wages. Speak with a doctor to get an idea of what treatment might be needed. Multiply the weekly comp rate by 52 to get an annual amount.
What dirty tricks do insurance companies use to reduce settlements?
Biased medical and vocational reports are used to lower settlements. Insurance companies pray upon people who are in financial distress and make lowball offers. Make sure to have an opinion from a treating doctor about medical and restrictions before negotiations.
How do I calculate a fair workers' comp settlement?
To calculate a fair workers' comp settlement use future medical costs and lost wages to justify a settlement amount. Never accept insurance company estimates based upon their so-called experts. An experienced workers' comp attorney can develop medical and vocational evidence to justify a higher settlement offer.
Michigan Workers Comp Lawyers never charges a fee to evaluate a potential case. Our law firm has represented injured and disabled workers exclusively for more than 35 years. Call (844) 316-8033 for a free consultation today.
Injured while on-the-job in Michigan? Contact our lawyers now
If you were injured while on the job in Michigan and have questions about your work injury claim, call now or fill out our contact form for a free consultation. There is absolutely no cost or obligation. Our attorneys are here for you.
Our attorneys have been exclusively helping injured workers in Michigan for more than 35 years. Our attorneys can help you better understand Michigan work injury laws and what happens after someone has been hurt on the job. To see what our own clients have to say about the caring, compassion, and communication they received from us, you can read in their own words about their experience here on our testimonials page from clients we have helped.
Related information:
Average Workers' Comp Settlement Amount in Michigan For 2021