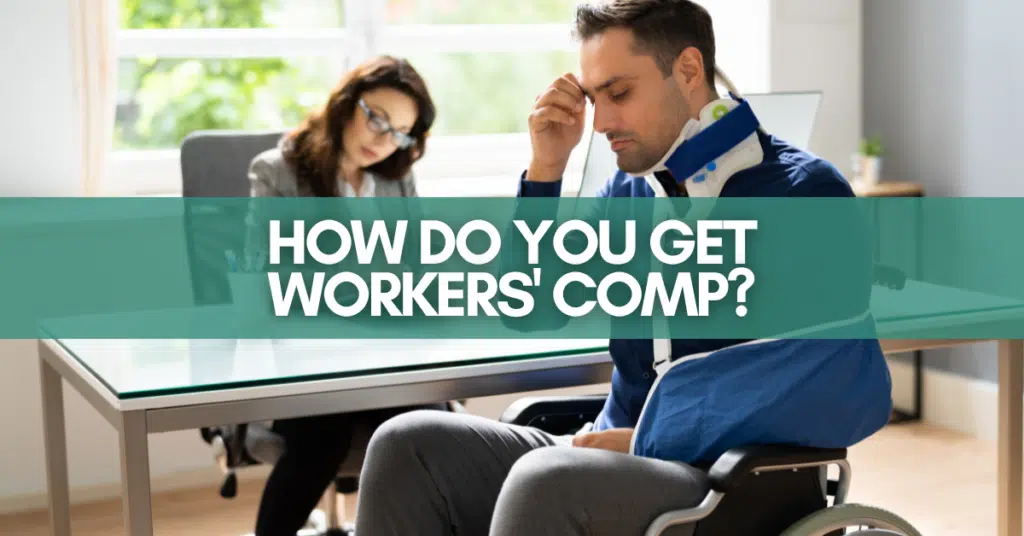 Michigan workers' comp lawyer explains the notice, claim, and payment requirements for employees hurt on-the-job.
Most people don't think about what happens if they get hurt on-the-job. It is a real shocker when they learn that pain and suffering is not available. They cannot sue their employer even if they were grossly negligent. Workers' comp is considered the exclusive remedy, and it only pays medical and wage loss benefits. Things get even more difficult when an employer refuses to cooperate and won't accept that a workplace accident happened. To get compensation after a work injury you must give notice, make claim, and assert your legal rights.
How do you get workers' comp in Michigan?
In Michigan, to get workers' comp an employee who is hurt on-the-job must give notice and make claim. There are no special requirements to get this compensation. Lost wages should be paid within 14 days. Medical treatment should be covered immediately. Employers who fail to purchase insurance are still responsible for payment of benefits.
Notice
Give notice to your employer within 90 days of getting hurt. This requirement can be satisfied by just telling a manager or supervisor about the workplace accident. There is no requirement that notice be given in writing or that it be done before the shift ends. Watch out for employers who take advantage of people by making up their own rules.
Claim
In Michigan, to get workers' comp after being injured on-the-job you must make a claim within 2 years from the date of accident. This can be as simple as asking to see a doctor or for time off from work. There is no requirement that it be made in writing, but it is a good idea to fill out an accident report. Make sure to explain to medical providers how the accident happened at work so there is a documented history.
Payments
Medical treatment should be paid from the start. It covers ambulance runs, emergency room visits, hospital stays, doctor appointments, physical therapy, injections, medication, and surgery. Do not forget about mileage reimbursement, attendant care, and home modifications.
Wage loss benefits start after 7 days of disability. Payments should be based upon 80% of an employee's after-tax average weekly wage including overtime and discontinued fringe benefits. These payments continue for the entire length of disability.
Disputes
Insurance companies frequently dispute payments based upon late notice or failure to make a timely claim. Please remember that both requirements can be done orally so written proof is not necessary. Watch out for employers who refuse to accept notice and claim because they are trying to game the system. To get workers' comp in Michigan for your work related inury in this situation it is possible for you to file an Employee's Report of Claim with the WDCA. This will ensure that proof exists should medical or wage loss benefits need to be paid. There is no statute of limitations so benefits can be sought at any time in the future.
Injured while on-the-job in Michigan? Contact our lawyers now
If you were injured while on the job in Michigan and have questions about your workers' comp claim, call now or fill out our contact form for a free consultation. There is absolutely no cost or obligation. Our attorneys are here for you.
Our attorneys have been exclusively helping injured workers in Michigan for more than 35 years. Our attorneys can help you better understand Michigan work injury laws and what happens after someone has been hurt on the job. To see what our own clients have to say about the caring, compassion, and communication they received from us, you can read in their own words about their experience here on our testimonials page from clients we have helped.
Our attorneys never charges a fee to evaluate a potential case. Our law firm has represented injured and disabled workers exclusively for more than 35 years. Call (844) 201-9497 for a free consultation today.
Related information: