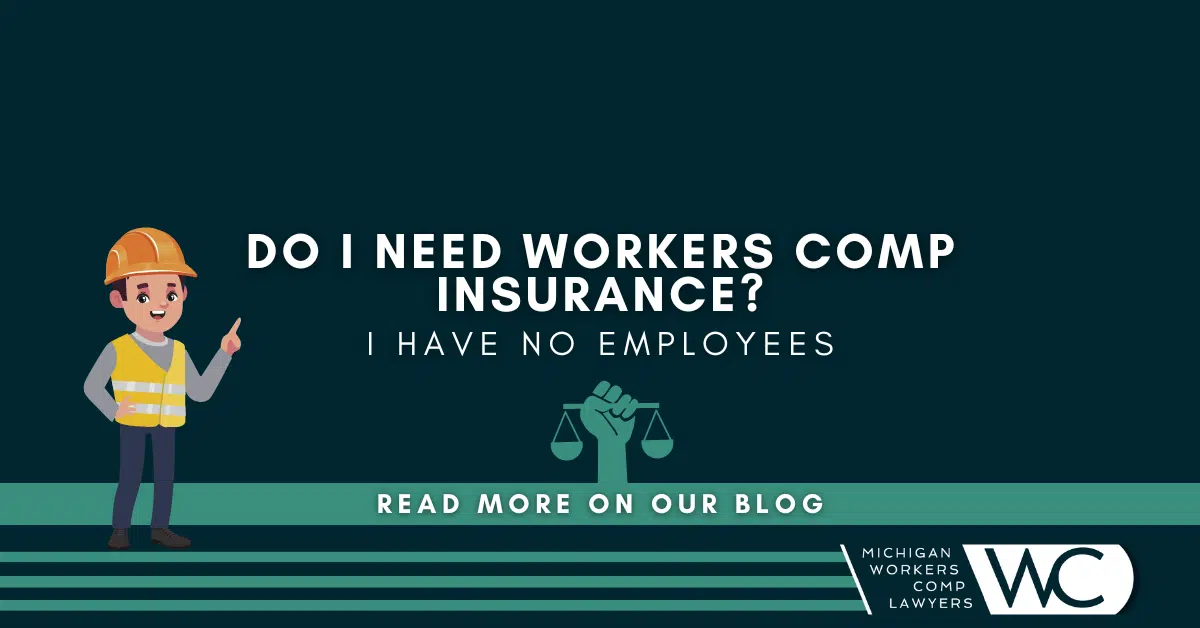 Warning for employers who try to game the system by calling everyone who does work for them an independent contractor
We are not the law firm you want to see when a person gets hurt at your business. It does not matter if you call them an "independent contractor" and pay them with an IRS Form 1099. Michigan law specifically defines who is an employee and if workers' comp insurance is mandatory. According to the law if anyone is working for your home or business more than 35 hours per week than you probably need insurance.
Michigan law is specific about who is an employee for purposes of workers' comp. Services are considered "employment" when an individual meets the requirements of IRS Revenue Ruling 87-41. This 20-factor test looks at items such as hours, control, furnishing of tools and materials, or shared profits and losses. If your business has anyone who qualifies under this test then you are going to need insurance.
Additional items that may be considered include whether the person maintained a separate business, held themselves out and rendered service to the public, and were an employer themselves subject to the WDCA. Do You may not need insurance if the person working for you has their own separate business.
In Michigan, do I need workers' comp if I have no employees?
In Michigan, businesses with no employees are generally not subject to workers' comp law. However, it is possible that an independent contractor might be found to be an employee. This could lead to significant financial obligations if workers' comp benefits must be paid.
Businesses are required to have workers' comp insurance when they regularly employ 3 or more people at one time and/or employee 1 person for 35 hours or more per week for 13 weeks or longer during the last 52 weeks.
Businesses who fail to purchase mandatory workers' comp insurance are still responsible for payment of benefits. Officers and directors of the company are personally liable. Penalties include civil fines and possible jail sentences as a criminal misdemeanor.
Employers in Michigan think they don't need workers' comp insurnace because they think they don't have any employees but according to employee misclassifcation, they do need insurance. Employee misclassification is serious issue, and business are wise to follow the applicable law. We have seen some business go bankrupt because they were unable to pay a relatively small workers' comp claim.
It is also possible to purchase workers' comp insurance to cover yourself as a business owner. This could be important if a workplace accident occurs, and you need medical treatment or become unable to work. We recommend speaking to an insurance agent to find out about coverage options.
Have questions? Contact our Michigan workers' comp lawyers now
If you have questions on whether or not you need workers' comp insurance in Michigan if you do not have any employees, call now or fill out our contact form for a free consultation. There is absolutely no cost or obligation. Our attorneys are here for you.
Our attorneys have been exclusively helping injured workers in Michigan for more than 35 years. Our attorneys can help you better understand Michigan work injury laws and what happens after someone has been hurt on the job. To see what our own clients have to say about the caring, compassion, and communication they received from us, you can read in their own words about their experience here on our testimonials page from clients we have helped.
Michigan Workers Comp Lawyers never charges a fee to evaluate a potential case. Our law firm has represented injured and disabled workers exclusively for more than 35 years. Call (844) 316-8033 for a free consultation today.
Related information: