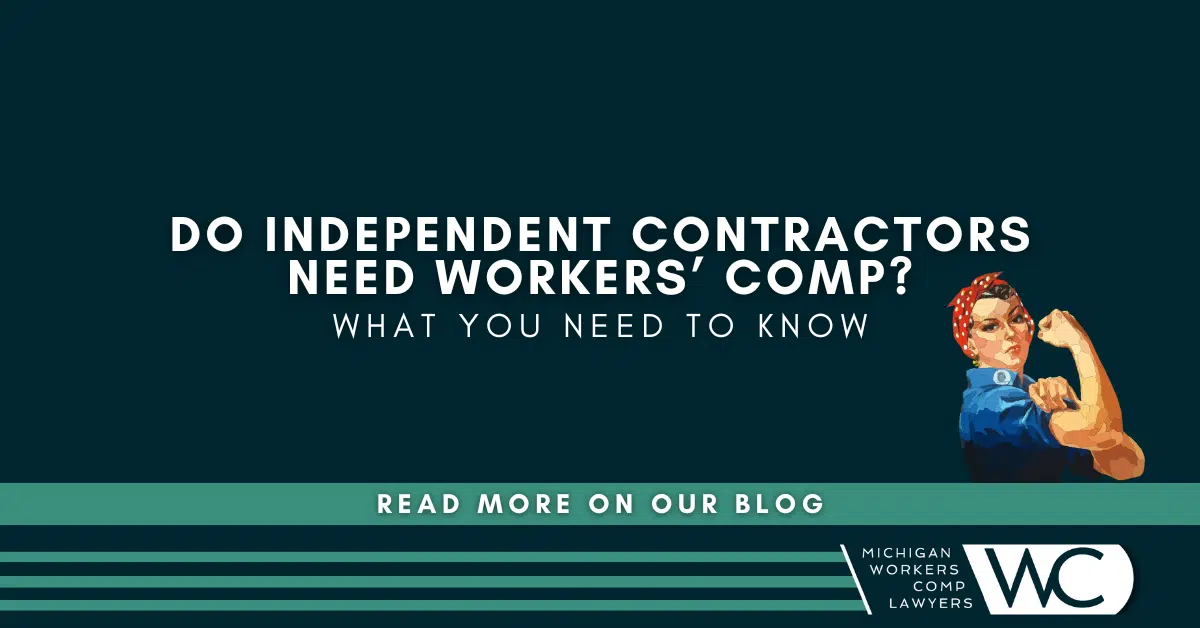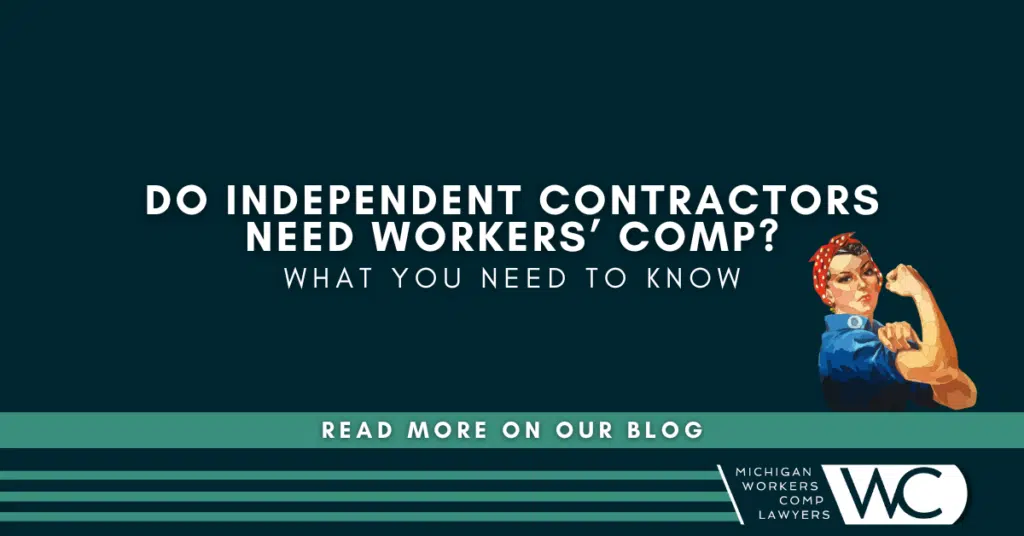 Warning for so-called "independent contractors" who make a claim for Michigan workers' comp benefits.
We hate giving bad news to good people. Unfortunately, this happens frequently when an independent contractor gets hurt on-the-job. They cannot make a claim for workers' comp benefits against the employer who hired them and will be on their own. When it comes to Michigan workers' comp, we recommend anyone who is called an independent contractor double check their employment status. It is possible that they have been misclassified and do have a workers' comp claim. They would also be wise to see if they can purchase insurance for themselves.
A person who is a victim of employee misclassification in Michigan can file an Application for Mediation or Hearing and seek a formal hearing. A state magistrate will decide if they are an independent contractor or employee and can order payment of insurance benefits for an on-the-job injury.
Services are considered employment when an individual meets the requirements of IRS Revenue Ruling 87-41. Some factors that must be examined include number of hours, control, furnishing of tools/materials, and shared profits/losses. Additional factors include whether a person maintained a separate business, held themselves out and rendered service to the public, and were an employer subject to the Act.
Do independent contractors need workers' comp in Michigan?
In Michigan, independent contractors are not covered under workers' comp law and are generally not required to purchase insurance. They cannot get medical treatment and/or wage loss benefits from an employer. However, it is possible they have been misclassified and can make a claim under such circumstances.
Employee misclassification occurs when a business deliberately calls an employee an independent contractor. They are paid wages with an IRS 1099 tax form and no income withholding occurs. Just because they are called an independent contractor does not mean they are not covered under Michigan workers' comp.
Employers who fail to purchase mandatory workers' comp insurance are still responsible for payment of medical and wage loss benefits. Officers and directors of the company are personally liable for payment of workers' comp benefits. Penalties include civil fines and imprisonment up to 6 months as a criminal misdemeanor. It is also possible to sue the uninsured employer for negligence because they lose protection of the exclusive remedy provision. This means pain and suffering damages are now available.
We recommend that any business who regularly employees people to have a conversation with an attorney or insurance agent. Even having 1 employee for 35 hours or more per week for 13 weeks or longer can trigger an insurance requirement. Premiums are relatively inexpensive, and they protect both parties in the event of a workplace accident.
Have questions? Contact our Michigan workers' comp lawyers now
If you have questions about being an independent contractors and Michigan workers' comp laws, call now or fill out our contact form for a free consultation. There is absolutely no cost or obligation. Our attorneys are here for you.
Our attorneys have been exclusively helping injured workers in Michigan for more than 35 years. Our attorneys can help you better understand Michigan work injury laws and what happens after someone has been hurt on the job. To see what our own clients have to say about the caring, compassion, and communication they received from us, you can read in their own words about their experience here on our testimonials page from clients we have helped.
Michigan Workers Comp Lawyers never charges a fee to evaluate a potential case. Our law firm has represented injured and disabled workers exclusively for more than 35 years. Call (844) 316-8033 for a free consultation today.
Related information: