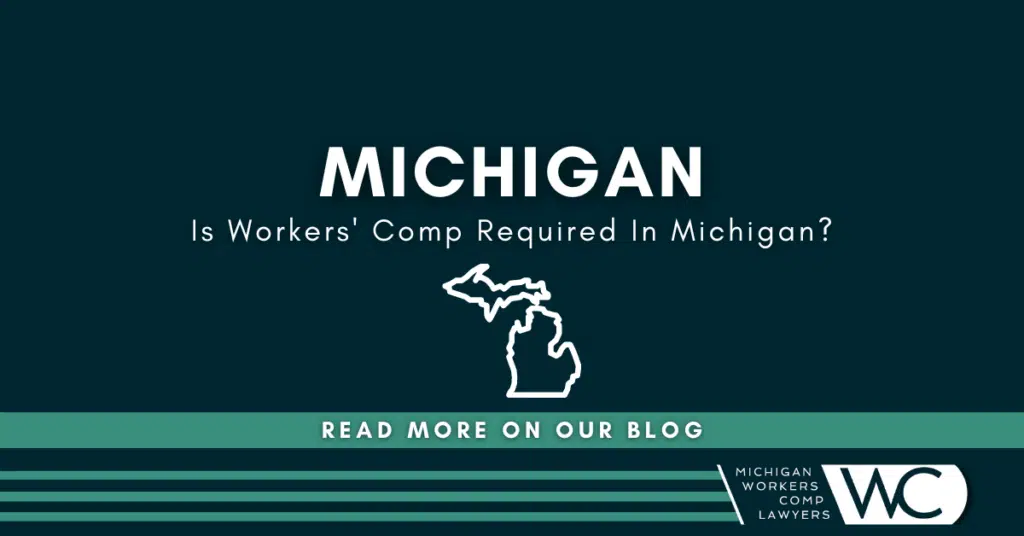 What happens when an employer does not have the required workman's comp insurance in Michigan?
Many of the telephone calls and emails received by our office involve bad employers who refuse to make a work injury claim. They do this to save money on insurance premiums and hope their employees just give up. According to Michigan law, workers' comp insurance is required for almost all types of employment in Michigan.
We are not the law firm that an employer wants to see when a person gets hurt on-the-job. It does not matter if they call people "independent contractors" or pay them with a 1099. Michigan law specifically defines who is an employee and when this insurance is mandatory. Uninsured employers are still responsible for payment.
Is workers' comp insurance required in Michigan?
In Michigan, workers' comp is a type of insurance that employers are required to purchase. It is intended to protect both employees and employers in the event of a workplace accident. Benefits are guaranteed regardless of fault. Employers get protection from civil lawsuits.
When is workers' comp insurance required in Michigan?
In Michigan, private employers are required to purchase workers' comp when they have 3 or more employees. Just having 1 employee for 35 or more hours per week for 13 weeks or longer during the last 52 weeks triggers this insurance requirement. Households who employ domestic help are also expected to have insurance.
Employers who fail to purchase this insurance are still responsible for payment of medical treatment and lost wages. Officers and directors of the company are personally liable. Penalties include civil fines and potential imprisonment as a criminal misdemeanor.
How much does this insurance cost in Michigan?
In Michigan, this type of insurance is relatively inexpensive for the kind of protection it offers. The premium is based upon the type of work performed, total payroll costs, and history of accidents. It guarantees that employees who are hurt on-the-job receive medical and lost wages.
Employers also get protection from civil lawsuits regardless of their negligence. They don't have to worry about getting sued for pain and suffering damages. Workman's comp is the exclusive remedy for employees hurt on-the-job.
What to do when your employer doesn't have the required workers' comp insurance?
We frequently see bad employers try to game the system by telling employees they don't have insurance. They refuse to make a claim and quickly get rid of the person. This is done to save money on insurance premiums. Watch out for promises to pay under the table as these are rarely kept.
Employees can file their own report of claim with the State of Michigan. Notice will be automatically sent to the employer and its insurance company. Call an experienced attorney should this need to be done. Whether insurance exists or not, the employer is still responsible for payment of work injury benefits.
Need help? Call our attorneys now
If you suffered an injury at work in Michigan and have questions about your workers' comp claim and are not sure if your employer has this required insurance call now or fill out our contact form for a free consultation. There is absolutely no cost or obligation. Our attorneys are here for you.
Our attorneys have been exclusively helping injured workers in Michigan for more than 35 years. Our attorneys can help you better understand Michigan workman's comp laws and what happens after someone has been hurt on the job. To see what our own clients have to say about the caring, compassion, and communication they received from us, you can read in their own words about their experience here on our testimonials page from clients we have helped.
Michigan Workers Comp Lawyers never charges a fee to evaluate a potential case. Our law firm has represented injured and disabled workers exclusively for more than 35 years. Call (844) 316-8033 for a free consultation today.
Related information: