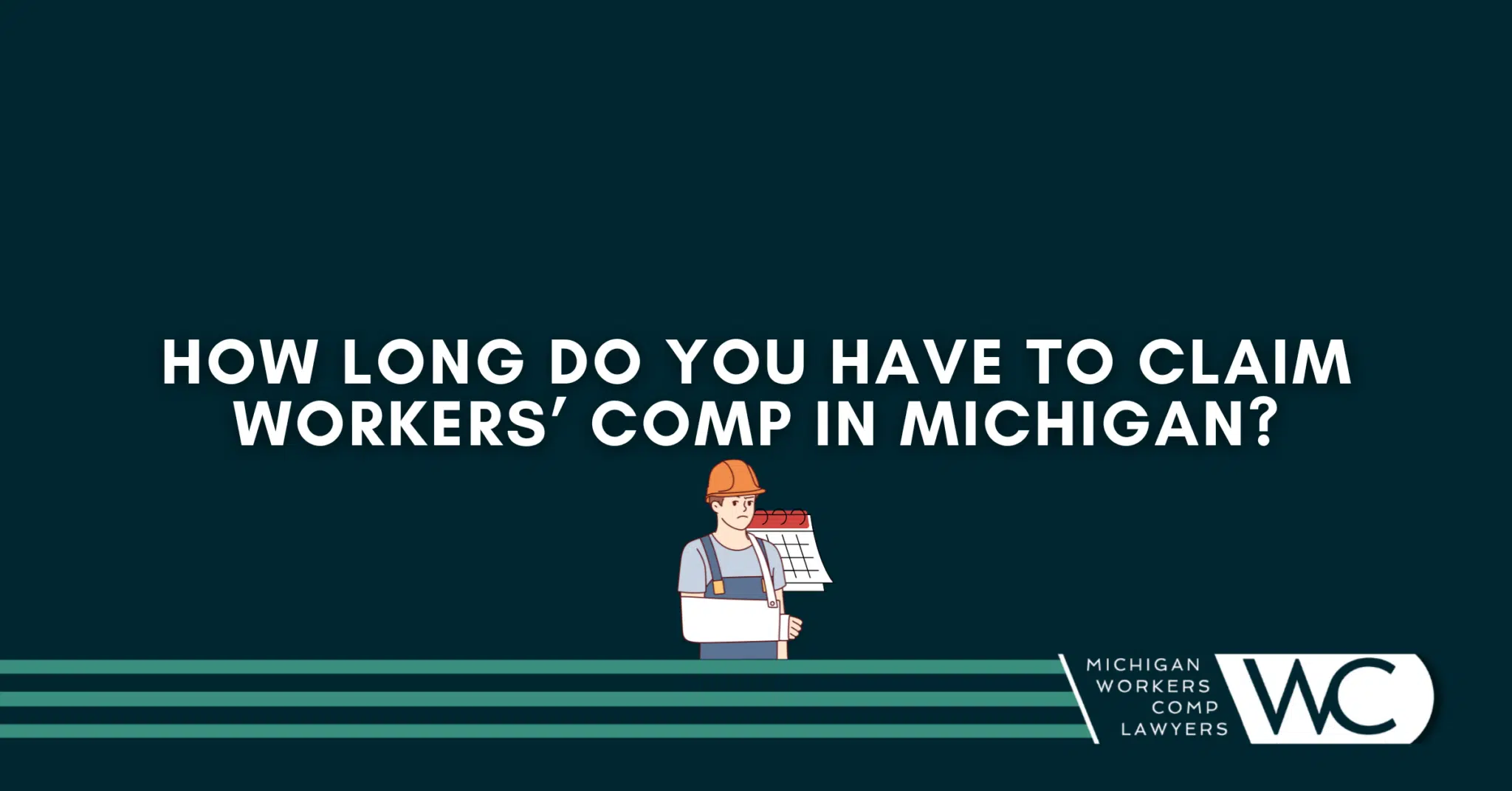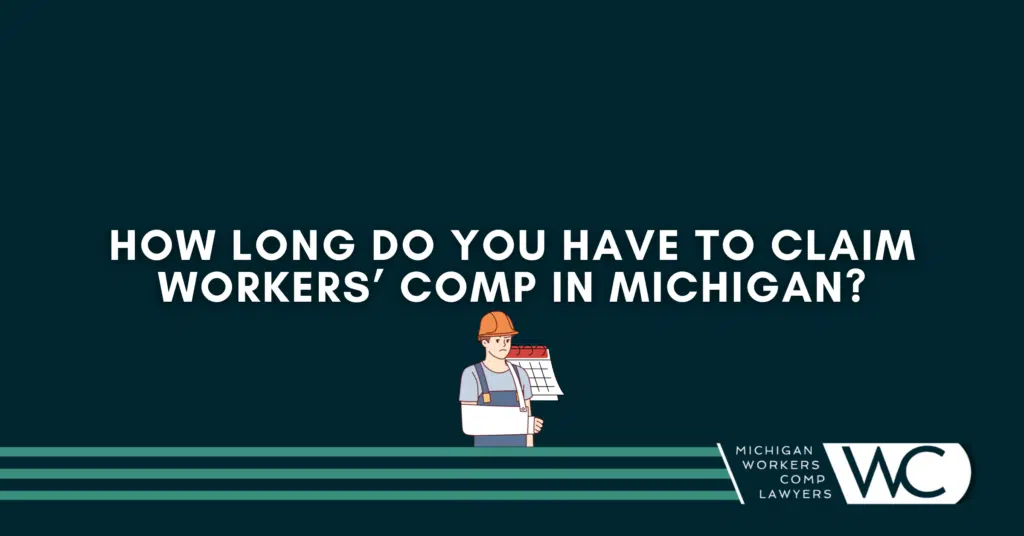 Important time periods you should know about in order to protect your rights to claim workers' comp benefits in Michigan
How long do you have to claim workers' comp in Michigan? Well, our experience shows that late reporting is a "red flag" for many employers and insurance companies. They generally do not believe employees who show up the next morning or the following week complaining of pain. This late reporting is used as justification for disputing an otherwise valid claim.
Truth is that many employees do not realize the severity of an injury until much later. We also have clients wait weeks before informing their employer because they are afraid of the potential consequences.
To help you better understand the answer to the question: How long do you have to claim workers' comp in Michigan, here are some important time periods you need to know about so you can protect legal rights.
How Long Do You Have To Report A Work Injury in Michigan?
In Michigan, you have to report an injury at work within 90 days. Reporting an injury (notice of injury) can be oral, so if you told a supervisor or manager that should be enough, though we recommend filling out an accident report.
Employees who suffer from an occupational disease have 90 days from when they had knowledge, or reasonable belief, or through ordinary diligence could have discovered it was work-related.
As stated above we recommend filling out an accident report so that the work injury is documented. Make sure to keep a copy for your records. Late reporting can have dire consequences and result in an unfair dispute. It is critical to report all injuries or occupational diseases as soon as possible.
How Long Do You Have To Claim Workers' Comp in Michigan?
In Michigan, after being injured on the job, you have 90 days to provide notice of injury and within 2 years to claim workers' comp. The claim can be oral or in writing. We recommend making a claim in writing with a USPS certified letter with "Return Receipt Requested" for evidence that the claim was timely made.
Payment of work injury benefits in the past can also be used as evidence that claim was previously made.
It is possible to file a claim in Michigan if disability manifests itself later.
How long do you have to claim workers' comp in Michigan for an occupational disease?
It will depend upon specific medical circumstances and possibly when you stopped working.
1 and 2 Year Back Rules
Employees seeking workers' comp benefits are limited by the 1 and 2 year back rules. These rules say how far back an employee can seek wage loss or medical benefits. Do not wait to contact a lawyer if you believe workers' comp is owed.
An employee who was previously paid wage loss benefits will be limited to 1 year back from the time an Application for Mediation or Hearing was filed. An employee who was never paid wage loss benefits can go back 2 years.
Watch out for insurance companies who pay at the incorrect rate. You might be limited in how much you can get reimbursed. It is important to double check the weekly rate using pay stubs or employer wage records before time runs out.
Injured on the job and Michigan? Call now, our attorneys can help!
If you were injured on the job in Michigan, have questions on how long you have to claim workers' comp and need help with your claim, call now to speak with an experienced attorney, or fill out our contact form for a free consultation. There is absolutely no cost or obligation. We're here for you.
Our attorneys have been exclusively helping injured workers in Michigan for more than 35 years. Our attorneys can help you better understand Michigan laws and what happens after someone has been hurt on the job. To see what our own clients have to say about the caring, compassion, and communication they received from us, you can read in their own words about their experience here on our testimonials page from clients we have helped.
Michigan Workers Comp Lawyers never charges a fee to evaluate a potential case. Our law firm has represented injured and disabled workers exclusively for more than 35 years. Call (844) 201-9497 for a free consultation today.
Related information: