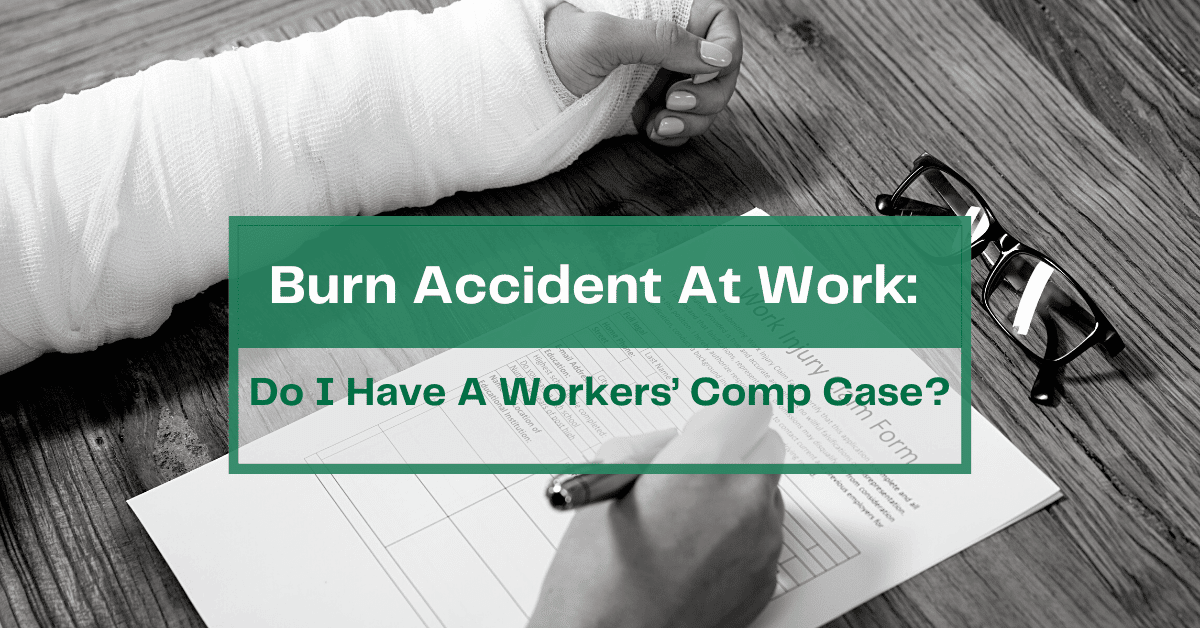 Workers' comp attorney discusses a burn injury on-the-job in Michigan and how to get cash benefits from the employer.
There are not many workplace accidents that are more painful than a severe burn. Exposure to heat, chemicals, sunlight, electricity, or radiation can result in tissue damage. This causes pain, redness, swelling, blisters, peeling skin, scars, and possibly infection. Complications from a severe burn include heart rhythm disturbances, low blood pressure, shock, and even death. Here is some information that you should know if you suffered a burn accident at work in Michigan.
About Michigan workers' comp
Workers' comp is a no-fault system and designed to protect employees hurt on-the-job. It does not matter who was at fault provided the burn arose in the course and scope of employment. Even a certain amount of horseplay is anticipated in the workplace and will not disqualify a person under workers' comp. Employees cannot sue for negligence unless their employer has no workers' comp insurance.
We think it is critical to seek medical attention whenever an employee suffers a burn accident at work. First degree burns are usually minor and treated at home. Second degree burns are more serious, and needs to be watched closely for complications. Third-degree burns may require skin grafts and can be life threatening.
It is very common for employees who suffer burns to be told that medical bills and lost wages will not be covered under workers' comp. Our experience shows that many of these employers are betting that a person will not assert their legal rights after a burn accident at work in Michigan. Do not take a chance with your health just because the employer refuses to do the right thing.
Medical treatment after a burn accident at work
Employers are responsible for paying all reasonable and necessary medical treatment for a burn injury suffered on the job. This includes ambulance runs, emergency room visits, medications, creams, physical therapy, and extended hospital stays. Cosmetic surgery is also covered to help with any scarring or disfigurement. There should never be any copayments or deductibles owed by employees under workers' comp.
Lost wages
Employees suffering injuries from a burn accident at work in Michigan are also entitled to lost wages. The amount paid should equal 80% of their after-tax average weekly wage, subject to a state-wide maximum. This calculation should include money for tips, overtime, discontinued fringe benefits, and even second jobs that can no longer be performed.
Watch out for employers who refuse to make a claim for workers' comp. Promises to pay under the table are rarely kept and it gives the employer total control. Never lie to an emergency room doctor about how the burn happened because this can be used to dispute payment in the future. Call an experienced Michigan workers' comp attorney whenever you need help because the advice is free.
Suffered an injury after a burn accident at work in Michigan? Contact our lawyers for a free consultation
If you suffered an injury after a burn accident at work in Michigan call us now to speak with an experienced attorney about your workers' comp claim, or fill out our contact form for a free consultation. There is absolutely no cost or obligation. We're here for you.
Our attorneys have been exclusively helping injured workers in Michigan for more than 35 years and can help you better understand Michigan work injury laws and explain what happens if you or a loved one has been hurt on the job. To see what our own clients have to say about the caring, compassion, and communication they received from us, you can read in their own words about their experience here on our testimonials page from clients we have helped.
Michigan Workers Comp Lawyers never charges a fee to evaluate a potential case. Our law firm has represented injured and disabled workers exclusively for more than 35 years. Call (844) 201-9497 for a free consultation today.
Related information:
What Not To Do While On Workers' Comp: Avoid These Mistakes