Michigan lawyer discusses "burnout" and how to get medical treatment and lost wages under workers' comp.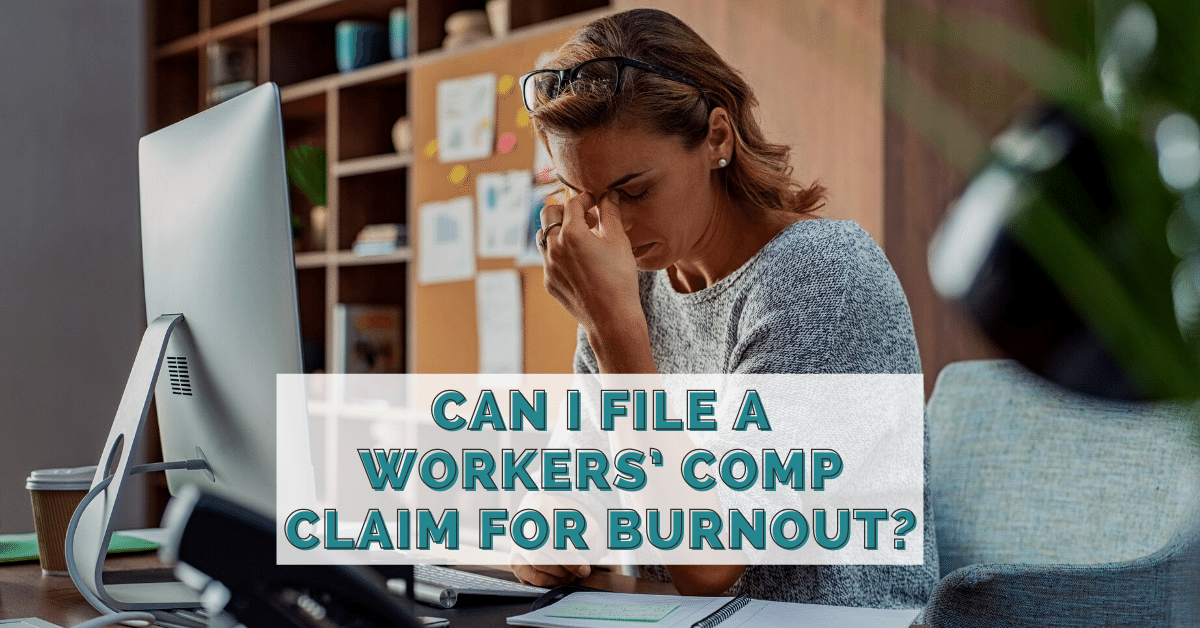 We have blogged about the medical condition known as "burnout" for several years. Many people have contacted our office wanting to know: Can I file a workers' comp claim for burnout? The answer is 'yes' but it can be difficult to get the claim approved. Here is some information that everyone should know about their legal rights.
The World Health Organization recognizing burnout as a legitimate medical diagnosis. It was recently included in the International Classifications of Diseases (ICD-11). It is defined as a syndrome resulting from chronic workplace stress that has not been successfully managed. It is characterized by three dimensions: 1) feelings of energy depletion or exhaustion; 2) increased mental distance from one's job, or feelings of negativism or cynicism related to one's job; and 3) reduced professional efficacy. Other psychiatric conditions, such as anxiety and/or depression, should be ruled out before a diagnosis of burnout can be made.
Knowing if you can file a workers comp claim for burnout in Michigan is important because of the number of people who feel that burnout negatively impacts their life. It can be extremely difficult to handle work pressures when management refuses to deal with problems. This includes being assigned too much work, unreasonable deadlines, low pay, and toxic work environments.
Can I file a workers' comp claim for burnout in Michigan?
Michigan law allows employees suffering from psychiatric disability such as burnout to file a workers' comp claim for both medical and wage loss benefits. For you to be covered, it must arise out of actual events from the workplace and be reasonably grounded in fact or reality. It cannot be based upon imaginary or made up events. A person's reaction to those events will be judged on a subjective basis. This means how a person feels about a situation is directly relevant to the question of disability.
About wage loss benefits for this type of case
Though you can file a workers' comp claim for burnout it is important to know these case are extremely difficult because there is no easy way to prove what a person thinks or feels. A person who can prove this psychiatric disability from their job is also not automatically entitled to lost wages. Payment does not begin until after 7 consecutive days of disability. The ability to work in another job would most likely disqualify them from collecting any wage loss benefits.
Disputes about the payment of workers' comp benefits can be challenged. Medical evidence will be required to successfully prove a case. This is usually more than a family doctor just saying a person must take a couple weeks off. We encourage anyone with these feelings to seek professional medical help with a specialist. If you choose to file a workers' comp claim for burnout make sure you have medical evidence supports both causation and disability.
We are glad to see the medical community come up with diagnostic criteria that can be used to help more people with mental health issues. Unfortunately, workers' comp is not a great solution for an employee who is temporarily burned out from his or her job. We hope that other options become available as this diagnosis gains more acceptance. For example, paid mental health days can go a long way to alleviating burnout.
Michigan Workers Comp Lawyers never charges a fee to evaluate a potential case. Our law firm has represented injured and disabled workers exclusively for more than 35 years. Call (844) 316-8033 for a free consultation today.
Related information:
Medical Only Workers' Comp Claim: What You Need To Know