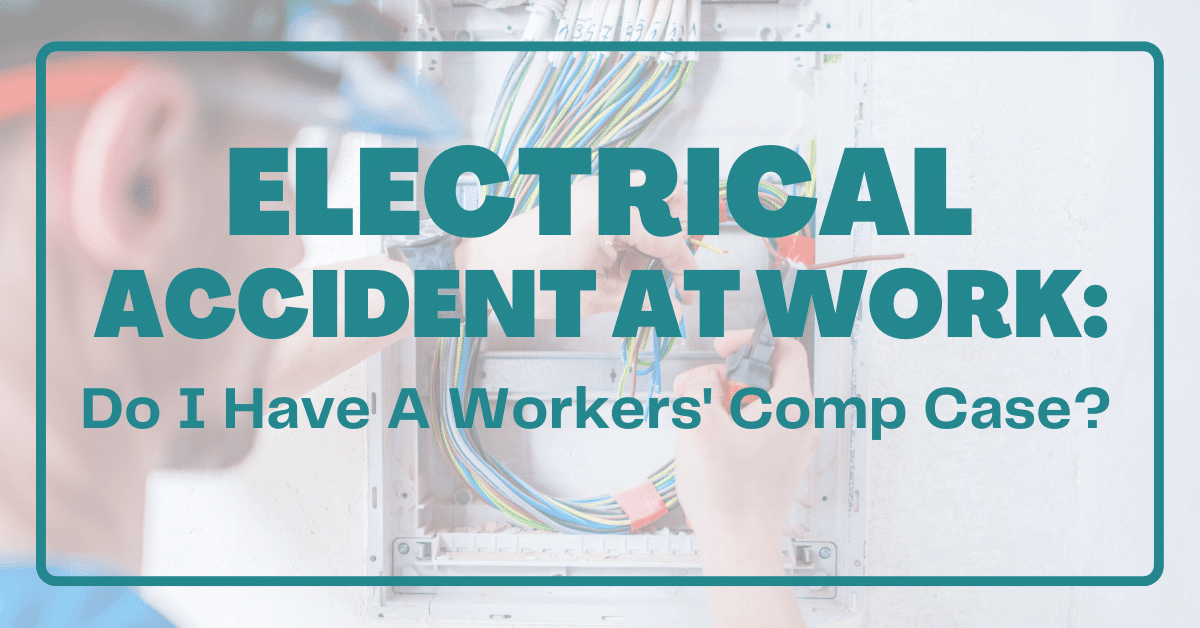 Michigan workers' comp lawyer discusses medical and wage loss benefits for an on-the-job electrical injury.
Michigan adopted its first workers' comp law in 1912. It was designed as a grand bargain between labor and business interests. Employees hurt on-the-job are guaranteed workers' comp benefits regardless of fault. Employers are protected from civil lawsuits even when they are clearly negligent. If you are injured in an electrical accident at work in Michigan you are covered under workers' compensation and here is what everyone should understand about these types of claims.
The four main types of on-the-job accidents with electricity include the following: (1) electrocution that causes death; (2) electric shock causing various injuries; (3) burns; and (4) trauma to the brain resulting in neurologic consequences such as memory loss and difficulty performing normal tasks.
Do I have a workers' comp case if I was injured in an electrical accident at work in Michigan?
Workers' comp is the exclusive remedy for employees who have suffered injuries after electrical accidents at work in Michigan. It pays for medical treatment, lost wages, and vocational rehabilitation. In exchange for these automatic benefits, employees gave up the right to sue for pain and suffering damages regardless of how the accident occurred.
It is possible that other entities are responsible for causing the accident. This happens when another person, company, or contractor is negligent and causes the accident. This can lead to a separate lawsuit that pays significantly more in damages. It is important to speak with an experienced workers' comp attorney to investigate all potential sources of recovery.
What does workers' comp pay for?
If you were injured in an electrical accident at work in Michigan, workers' comp will pay for all medical bills including mileage and travel expenses, attendant care for help with activities of daily living, and home or vehicle medications. This is considered a lifetime benefit and there is no maximum payout. Individuals on workers' comp should never have to pay any copayments or deductibles when seeking medical treatment. They can also select their own doctors after 28 days.
Workers' comp also pays lost wages equal to 80% of the employee's after-tax average weekly. This calculation includes money for overtime, discontinued fringe benefits, and even second jobs that can no longer be performed. Cash payments are capped at 90% of the state-wide average weekly wage regardless of salary. Many people on workers' comp settle for a lump sum cash payment instead of getting weekly checks.
Vocational rehabilitation is available when an employee needs to be retrained for a new job or career. It is possible to get money for career counseling and/or tuition reimbursement. Watch out for insurance companies who use this as a weapon to reduce what needs to be paid in weekly benefits.
Family members are entitled to survivor's benefits if a loved one is killed in an electrical accident at work in Michigan. The amount paid should equal 500 weeks of lost wages. Spouses must prove factual dependency to qualify for payments. Children under the age of 16 are presumed to be dependent and should qualify right away.
Injured in an electrical accident at work in Michigan? Contact our workers' comp lawyers for a free consultation
If you were injured in an electrical accident at work in Michigan call us now to speak with an experienced workers' comp attorney about your claim or fill out our contact form for a free consultation. There is absolutely no cost or obligation. We're here for you.
Our attorneys have been exclusively helping injured workers in Michigan for more than 35 years and can help you better understand Michigan workman's comp laws to ensure your legal rights are protected. To see what our own clients have to say about the caring, compassion, and communication they received from us, you can read in their own words about their experience here on our testimonials page from clients we have helped.
Michigan Workers Comp Lawyers never charges a fee to evaluate a potential case. Our law firm has represented injured and disabled workers exclusively for more than 35 years. Call (844) 316-8033 for a free consultation today.
Related information:
Employer Has No Workers' Comp Insurance: Now What?