Workers' comp lawyer discusses a hernia injury at work in Michigan and warns about premature settlement of these claims.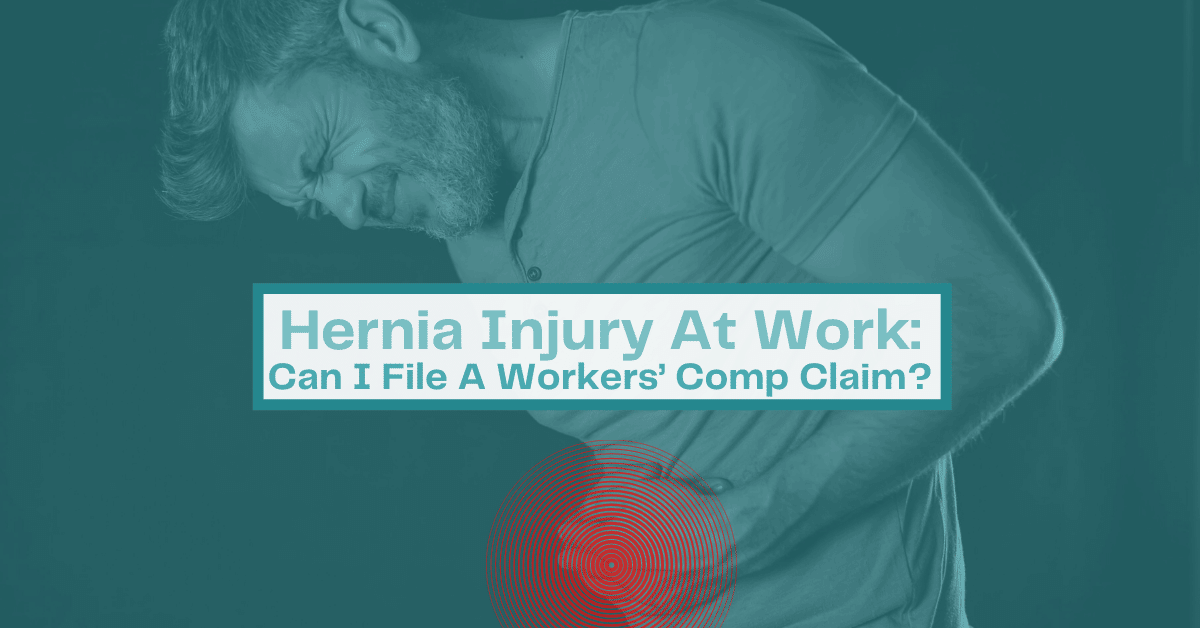 Michigan is considered a "wage loss" state when it comes to payment of workers' comp benefits. This means an employee must have some loss of income to qualify for weekly checks. Most claims are paid voluntarily and without a problem. Medical bills get covered and lost wages are reimbursed. The employee quickly returns to his or her job and there is no settlement offered. This is how workers' comp is supposed to work. Unfortunately, sometimes an employee finds themselves in a situation where a return to work becomes impossible or their claim has been denied. A hernia injury at work in Michigan is one of those medical conditions that can go either way.
Does workers' comp cover a work injury at work?
Yes, workers' comp does cover a hernia injury at work in Michigan. This often leads to surgery and several weeks of missed time. Our experience is that most people recover quickly and get back to their jobs. Some individuals develop continuing problems that leads to additional surgery and periods of disability.
Watch out for insurance companies
Insurance companies are notorious for disputing claims for a hernia injury at work in Michigan because most people fail to report it right away. It is common for someone to notice symptoms days or weeks after it occurred. Insurance companies just assume that it did not arise in the course and scope of employment. The burden is on the employee to file an Application for Mediation or Hearing and challenge the dispute. Most cases are resolved with either a voluntary payment agreement or settlement.
Employees are typically required to give up their job as part of any settlement. Insurance companies calculate payout amounts based upon their exposure to risk. They look at how much money needs to be paid for medical treatment and the potential length of disability. Someone who has surgery and then is released back to work two weeks later does not have much of a claim. This is the reason why the amount paid for a settlement for this type of work injury is usually not enough money to be worth giving up a job.
What is considered a good workers' comp settlement amount for a hernia injury at work?
Insurance companies know the value of hernia injury at work claims in Michigan and they do not want to overpay. We tell our clients that a good settlement will provide enough money to cover future medical costs and time off from work. Watch out for insurance companies who offer low-ball settlements based upon biased medical opinions from their doctors. Call a lawyer to protect legal rights.
Employees who have suffered this type of injury while on the job should also be on the lookout for a possible third-party lawsuit. If they received a mesh implant and then suffered complications, this might give rise to a product liability claim. Damages would include pain and suffering. The insurance carrier who paid for medical treatment under workers' comp would have a potential lien against money recovered. We recommend speaking with an experienced attorney should this situation arise.
Injured while on the job in Michigan? Contact our workers' comp lawyers for a free consultation
If you suffered a hernia injury at work in Michigan and want to speak with an experienced attorney about your workers' comp claim, call us now, or fill out our contact form for a free consultation. There is absolutely no cost or obligation. We're here for you.
Our attorneys have been exclusively helping injured workers in Michigan for more than 35 years and can help you better understand Michigan workers' comp laws and explain what happens if you or a loved one has been hurt on the job. To see what our own clients have to say about the caring, compassion, and communication they received from us, you can read in their own words about their experience here on our testimonials page from clients we have helped.
Michigan Workers Comp Lawyers never charges a fee to evaluate a potential case. Our law firm has represented injured and disabled workers exclusively for more than 35 years. Call (844) 201-9497 for a free consultation today.
Related information:
How Do I Maximize My Workers' Comp Settlement?