Michigan workers compensation lawyer explains the fee schedule and how your doctor might be getting paid pennies on the dollar.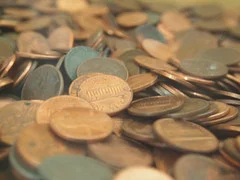 Interesting article last week entitled "The Erosion of Workers Compensation Reimbursement and Patient Choice." It describes how the arrival of workers compensation PPOs have threatened physician reimbursement rates and effectively limited the choice of doctor.
The PPOs negotiate lower reimbursement rates than required by state law and participating physicians get access to a pool of new patients. This is done so insurance companies can save money. The problem is that many injured workers are not informed nor aware that they can treat outside the PPO network.
This matters because it indirectly takes away a statutory right to select a physician of your own choosing. In Michigan, after 28 days, you can pick any doctor who will best treat your work injury. Michigan law already sets the reimbursement rates and provides a fee schedule to control costs for employers and insurance companies.
Michigan Workers Compensation Fee Schedule
The State of Michigan has established Health Care Services Rules to regulate medical treatment under workers compensation. These rules include a fee schedule and create a procedure for dispute resolution.
The fee schedule is designed to control costs while still allowing a patient access to quality medical care. These reduced rates must be accepted if a physician or other medical provider is going to treat a patient under workers compensation. A patient cannot be "balanced billed" for the difference between what is paid under workers compensation and the full amount.
Why Physician Choice is Important
Workers compensation is a compromise of employee and employer interests. Employees gave up the right to sue for negligence in exchange for no-fault benefits.
It has been said that access to medical care is the most important benefit under workers compensation. When an injury occurs in the workplace, the employer must pay for all reasonable and necessary medical care.
Choice of physician is critical as it ensures that the injured employee receives the best medical care possible. We often see situations where there is a conflict between the insurance company selected doctor and the best interests of the injured employee.
This is illustrated by insurance company attempts to manipulate medical treatment and work restrictions. A good doctor will stand up to the insurance company and will do what is right for the patient. A doctor selected by the insurance company may be more concerned with getting additional patients.
The Bottom Line
If an insurance company can convince a medical provider to accept less than what state law requires, this is good business for them. The problem is when injured workers are not told of their legal rights and are forced into a workers compensation PPO. This creates the illusion of choice within the PPO network but is really designed to circumvent the law. Again, to control medical costs and choice of physician.
It also limits the number of doctors who will treat a patient under workers compensation because of the financial pressure. Physicians and other medical providers must be paid fairly for their services. When we let insurance companies race to the bottom to save money, everyone suffers.
To speak with one of our workers compensation lawyers in Michigan, call (855) 221-2667 for a free consultation.
– Alex Berman is the founder of Michigan Workers Comp Lawyers. He's been representing injured and disabled workers exclusively for more than 35 years. Alex has helped countless people obtain workers compensation benefits and never charges a fee to review a case.
Related information:
Injured at work? Advice from a Michigan workers comp lawyer
Contact our Michigan workers comp lawyers
– Photo courtesy of Creative Commons, sjsharktank.
05/01/2012