We help individuals who have been turned down by other lawyers get the workers' comp benefits they deserve.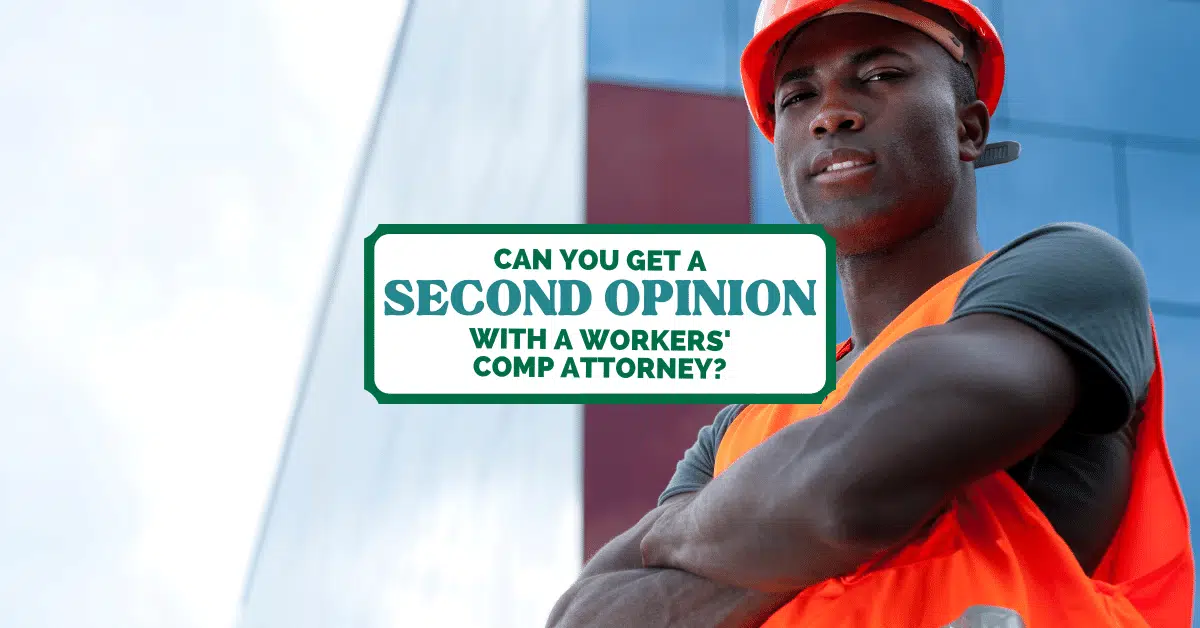 Our law firm believes disabled employees should be on equal footing with employers and insurance companies. Having a lawyer on your side is the best way to protect legal rights and guarantee a fair settlement is paid. Unfortunately, some people do not get along with their lawyer and feel trapped by their representation. Lack of communication is a big reason why people are unsatisfied with their lawyer. Can you contact another lawyer to get a second opinion on your workers' comp case in Michigan? Sure, but you might or might not like what you hear.
Can you get a second opinion on your workers' comp case in Michigan?
Yes, you can always get a second opinion on your workers' comp case in Michigan but there are no guarantees a lawyer will take the case. Many lawyers have reservations about getting into a workers' comp case months or years later. It is also a bad idea to second guess another lawyer who has seen all the medical and vocational evidence. Sometimes a workers' comp case is not worth enough money for a lawyer to even get involved.
Workers' comp cases are taken on contingency. This means no fee is paid unless your successful. Most lawyers offer free telephone consultations. Questions about your current lawyer and how the relationship broke down are fair game. Sometimes it is unethical to give legal advice when a case has been ongoing.
A lawyer who is giving a second opinion about your workers' comp case in Michigan will need to know about how the workplace accident occurred, if medical or wage loss benefits have been paid, current diagnosis, work restrictions, preexisting conditions, and medical treatment. It is also important to mention any settlements offers and what recommendations the prior lawyer has made.
Is help available if nobody will take my case?
Our job is to help resolve minor issues before the explode into major problems. We frequently take clients that other lawyers have turned down. This is usually because workers' comp benefits are being paid without dispute and there is no money to be made. We monitor the case free of charge.
We believe it is important to have someone on your side before a problem occurs. Insurance companies have lawyers who are reviewing claims and looking for ways to stop payments. We don't charge a dime to monitor a workers' comp claim.
Sometimes the reassurance from a quick telephone call is all that is needed to ease anxiety and worries. Never wait until after settlement to get a second opinion because nothing can be done at that point. Is it worth it to contact another lawyer to get a second opinion on your workers' comp case in Michigan? Yes, and many times you should.
We also offer pro bono legal assistance to a few individuals each year who cannot otherwise find a lawyer. Nobody should have to suffer because the workers' comp system is rigged against them. Please contact us if you feel that your situation qualifies, and we can try to help.
How to get a second opinion on your a workers' comp case in Michigan?
If you have been injured one the job in Michigan and are looking to get a second opinion on your workers' comp case, call our lawyers, or fill out our contact form for a free consultation. There is absolutely no cost or obligation. We're here for you.
Our attorneys have been exclusively helping injured workers in Michigan for more than 35 years. Our attorneys can help you better understand Michigan workers comp laws and what happens after someone has been hurt on the job. To see what our own clients have to say about the caring, compassion, and communication they received from us, you can read in their own words about their experience here on our testimonials page from clients we have helped.
Michigan Workers Comp Lawyers never charges a fee to evaluate a potential case. Our law firm has represented injured and disabled workers exclusively for more than 35 years. Call (844) 316-8033 for a free consultation today.
Related information:
5 Reasons A Workers' Comp Claim Is Denied: Here Is What To Know