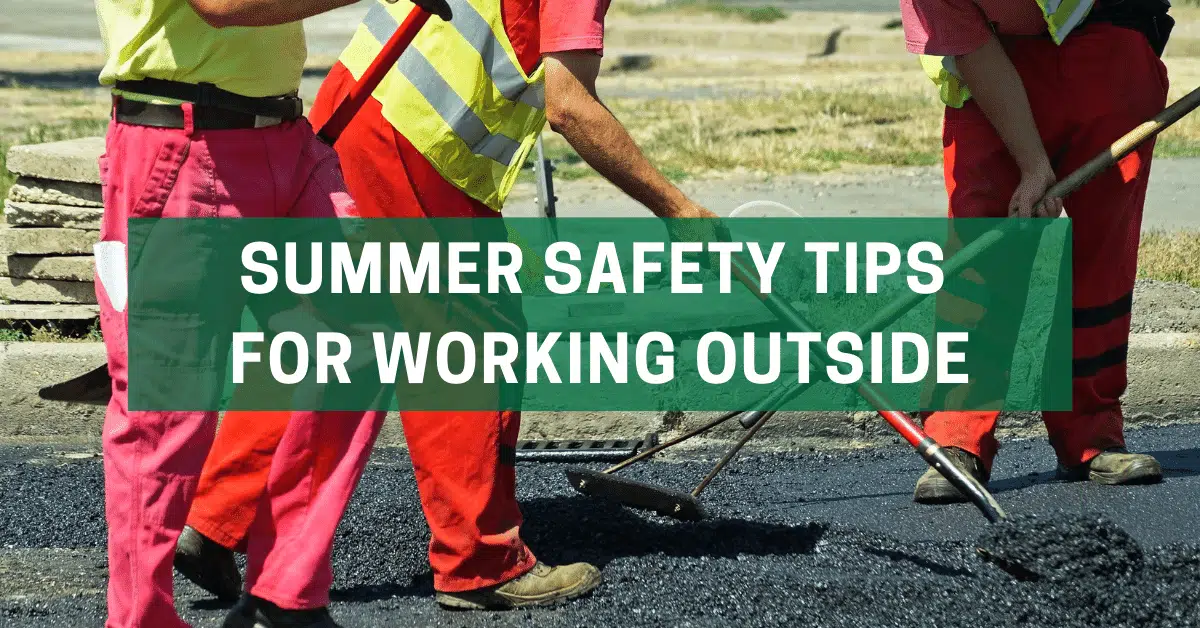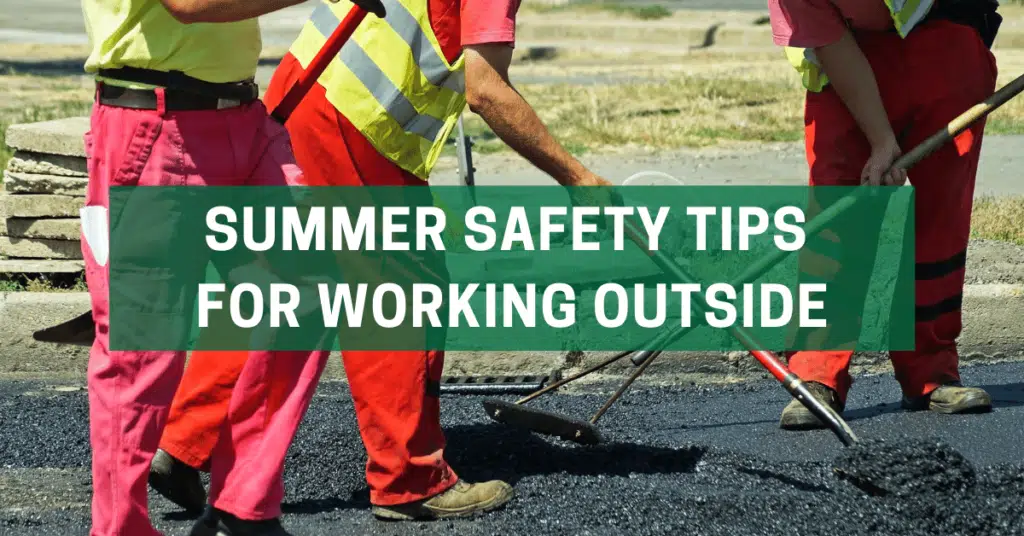 Michigan workers' comp lawyer offers summer safety tips for working outside.
We are only a week away from the first day of summer and it is time to start thinking about employee safety. Temperatures around Metro Detroit have already climbed into the 80s on several occasions and we have some typical severe weather. Here is our annual blog post that offers summer safety tips for working outside.
Tip: Dress for weather conditions
It is not uncommon for high temperatures in Metro Detroit to reach into the 90+ degree range. Dressing for hot weather is an important key to safety in the workplace. Light colored and loose-fitting clothes help a person stay cool and comfortable. Hats and sunglasses protect from dangers of the sun. Keep an eye on weather reports for the next several days and plan your wardrobe appropriately.
Tip: Make sure to hydrate
Dehydration can be a serious medical emergency that many people simply ignore. A person might not even realize they have a problem until starting to feel sick and/or passing out. Drink plenty of water and stay hydrated. One of our summer safety tips for working outside is asking to keep a water bottle on the jobsite.
Tip: Keep an eye out for severe weather
Another one of our summer safety tips for working outside is watching for severe weather. Michigan can get powerful thunderstorms and even tornados during the hot summer months. Flash floods, high winds, and falling debris can all pose significant health risks. Ask for clear guidelines for when to stop working and seek shelter. Download a weather app to your smartphone and keep an eye on the sky.
Tip: Make sure to ask for appropriate training
Knowing how to do the job safely is key to making sure that nobody gets hurt. This includes knowing how to use power tools, proper lifting techniques, and ladder use. Do not be shy about asking for help when needed.
Tip: Don't leave the safety gear at home
Summer safety tips for working outside must include having the right gear. Protect eyes from flying debris with safety glasses. Hearing protection can help avoid damage from loud noises. Gloves, footwear, and respirators can make a big difference when doing the job safely. Do not forget sunscreen and bug repellant.
Tip: Learn how to deal with an emergency
Accidents are going to happen which is why another one of our summer safety tips for working outside is to make sure you have a plan in place because it can make all the difference. Know the signs and symptoms of heart attack and other medical emergencies. Take a class in basic first aid. Do not be shy about calling for help if a situation seems worrisome.
Tip: Understand your legal rights when an accident occurs
One of the most important summer safety tips for working outside is to make sure you understand your legal rights when a workplace accident occurs. Michigan law prohibits employers from discriminating against an employee who asserts his or her legal rights to workers' comp benefits. Medical bills should be covered 100% without any copayments or deductibles being owed. Lost wages should be paid if a person is unable to work beyond 7 days.
Injured while on the job in Michigan? Contact our workers' comp lawyers for a free consultation
To speak with an experienced attorney about your Michigan workers' comp claim, call us now, or fill out our contact form for a free consultation. There is absolutely no cost or obligation. We're here for you.
Our attorneys have been exclusively helping injured workers in Michigan for more than 35 years and can help you better understand Michigan workers' comp laws and explain what happens if you or a loved one has been hurt on the job. To see what our own clients have to say about the caring, compassion, and communication they received from us, you can read in their own words about their experience here on our testimonials page from clients we have helped.
Michigan Workers Comp Lawyers never charges a fee to evaluate a potential case. Our law firm has represented injured and disabled workers exclusively for more than 35 years. Call (844) 316-8033 for a free consultation today.
Related information:
Accident At Work In Michigan: What You Need To Know