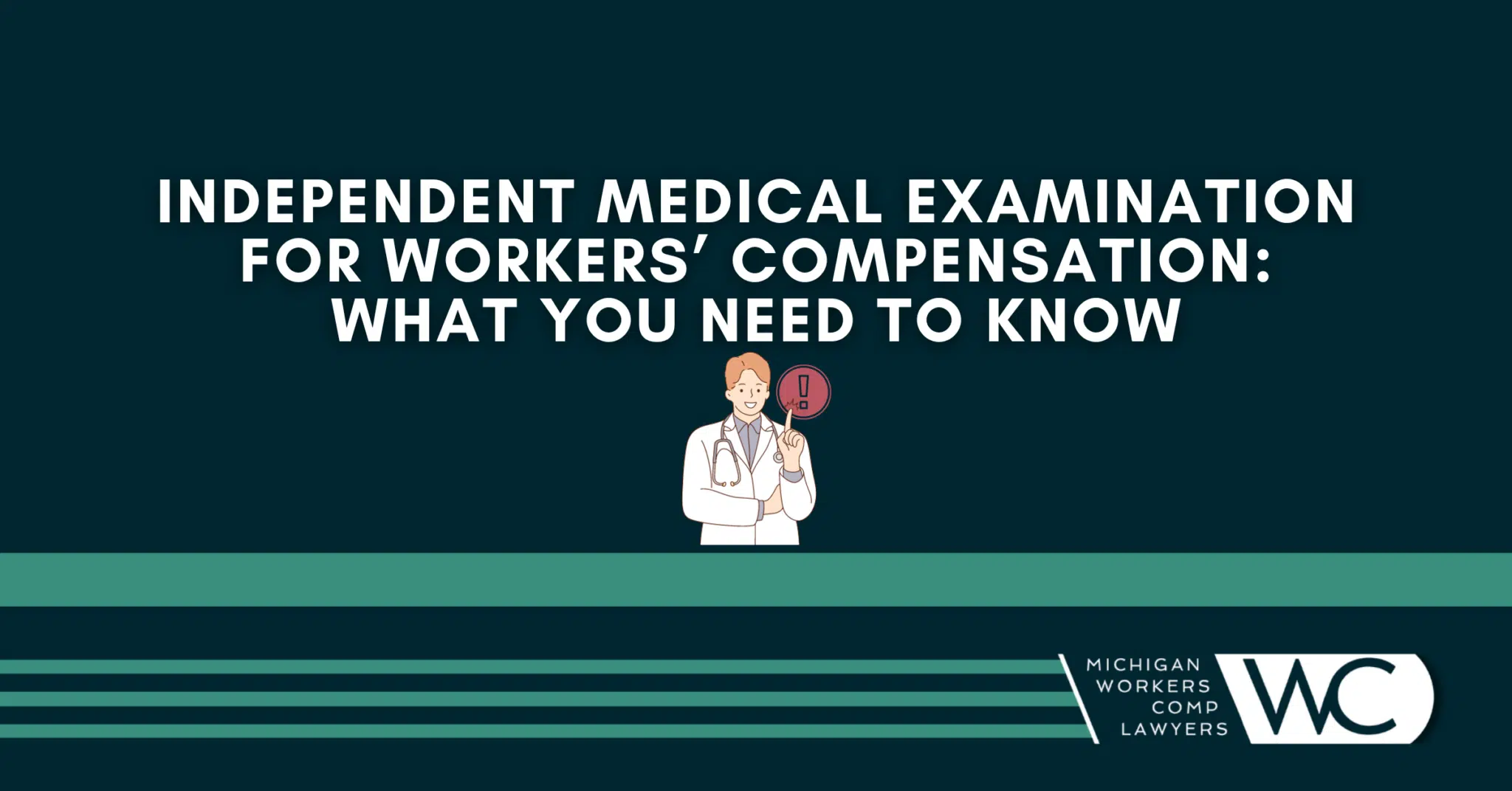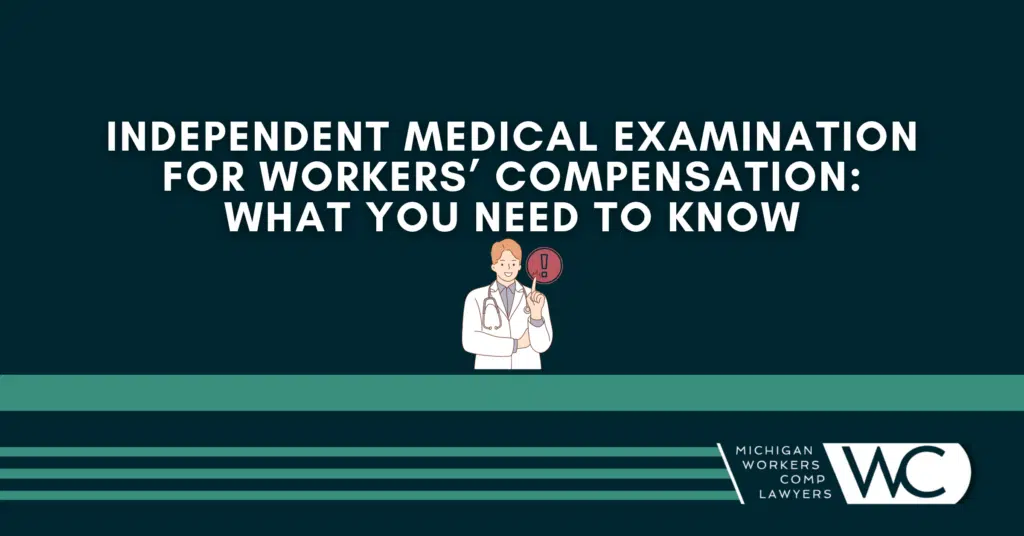 Warning about the independent medical examination for Michigan workers' compensation and how to protect legal rights.
In Michigan, the law requires an injured employee submit to an independent medical examination for workers' compensation if requested by the employer or its insurance company. This provides an opportunity to have a claimant examined by a doctor of their choosing.
The doctor who performs the IME will not provide any medical treatment and no doctor-patient relationship will be established. The doctor will simply prepare a report with an opinion about medical causation and disability.
Our clients often report that the IME takes no more than 10-15 minutes, and the doctor has little interest in hearing how the accident occurred. It can be stressful and discouraging.
Insurance companies use the same doctors over and over because they know what to expect. Many of these doctors make a career out of testifying for insurance companies and get paid large sums of money.
It is common for a doctor performing an independent medical examination for workers' compensation in Michigan to determine that a condition is not work-related or that an injured employee can go back to work without any restrictions. Many even find no evidence of injury at all. This can happen months or years after the injury. Here are some tips on how to get ready for the IME exam.
Tip #1: Show up for the Michigan workers' compensation medical examination
Not showing up for the IME will result in a forfeiture of workers' compensation benefits. Do not cancel the appointment without good cause and be on time. Please remember that insurance companies use private investigators to follow people going to and from the IME. Doctors also watch people in the waiting room and while leaving the building. Do not perform activities that would be inconsistent with your medical condition or work restrictions.
Tip #2: Don't be intimidated
Insurance companies routinely schedule independent medical examinations. It is not a conspiracy, and you should not be defensive. Be polite, relaxed, and alert when answering question. Our experiences show that most doctors respect straightforward answers. Doctors can quickly expose people who fake or exaggerate symptoms. Biased medical opinions should be challenged in court and not during the independent medical examination for workers' compensation in Michigan.
Tip #3: Do your homework
Take some time to think about the date, time, and circumstances of your injury. It is very important to provide the doctor with an accurate history. You should be able to explain how you were hurt and what symptoms are keeping you from working. You should also explain how your everyday life has been impacted. Be prepared to talk about how your work injury significantly aggravated any preexisting conditions. It is also a good idea to write down your experience afterwards including what time the IME started and ended. An attorney can use this information to cross-examine the doctor should the matter proceed to court.
Tip #4: Bring what you can to your Michigan workers' compensation independent medical examination
You will be asked to bring medical records to the Michigan independent medical examination for workers' compensation. As a general rule, you do not have to bring these items as the insurance company can obtain them on its own. However, if you do have medical evidence that supports your claim, bring that to the appointment. An example would be a positive MRI or EMG report from your doctor.
Tip #5. Have someone on your side
Injured employees are prohibited from recording the Michigan independent medical examination for workers' compensation. It is very easy to sneak a cellular phone into the exam room, but this is a bad idea. Benefits can be disputed if the insurance company thinks a person has obstructed the IME in any way. You should talk with an experienced lawyer before the IME and do not wait until benefits are cut-off. A little preparedness can go a long way to protecting legal rights. Biased medical opinions can be challenged in court!
Injured on the job in Michigan? Call now, our attorneys can help!
If you were injured on the job in Michigan and have questions about your workers' compensation independent medical examination, call now to speak with an experienced attorney, or fill out our contact form for a free consultation. There is absolutely no cost or obligation. We're here for you.
Our attorneys have been exclusively helping injured workers in Michigan for more than 35 years. Our attorneys can help you better understand Michigan laws and what happens after someone has been hurt on the job. To see what our own clients have to say about the caring, compassion, and communication they received from us, you can read in their own words about their experience here on our testimonials page from clients we have helped.
Michigan Workers Comp Lawyers never charges a fee to evaluate a potential case. Our law firm has represented injured and disabled workers exclusively for more than 35 years. Call (844) 201-9497 for a free consultation today.
Related information:
Recording Independent Medical Examinations: A Warning For Claimants