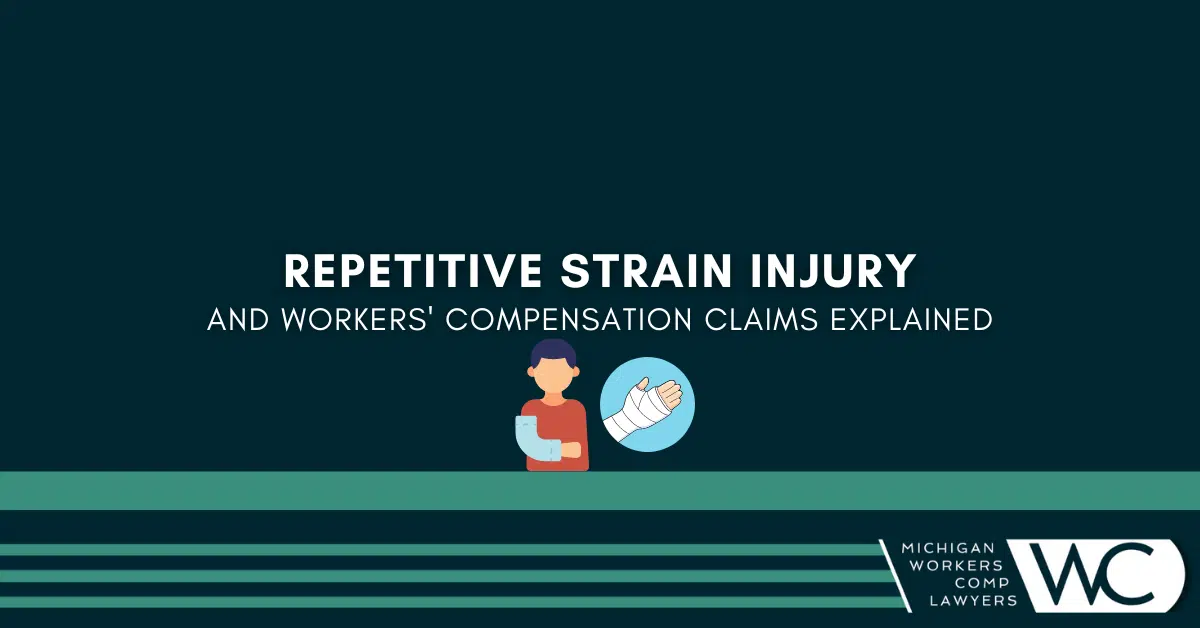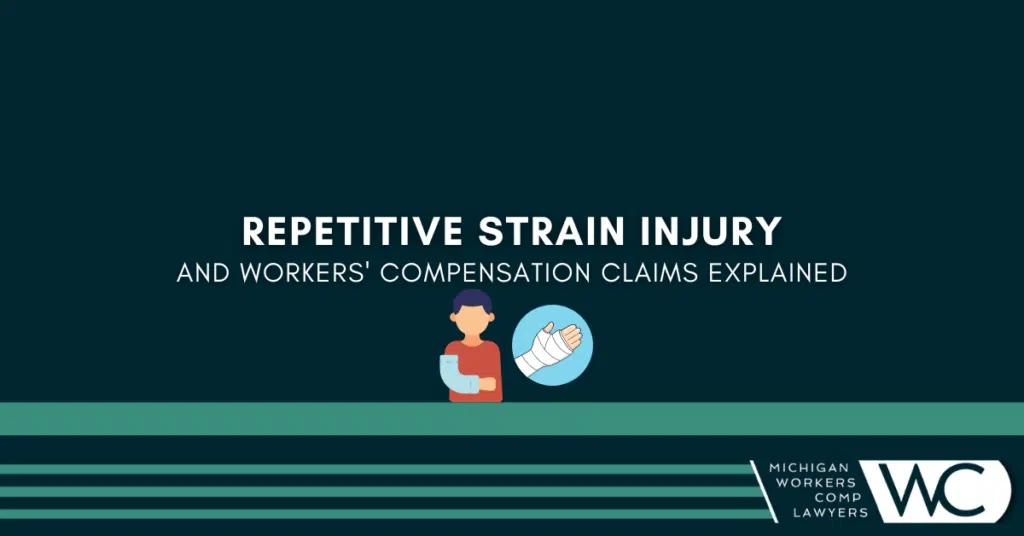 What employees need to understand about repetitive strain injuries and workers' compensation benefits.
Today's workplace is much different than it was even a few years ago. Employees are required to use tools, machines, mobile devices, tablets, computers, and other devices to perform repetitive tasks. Overuse of body parts at work can result in a repetitive strain injury in which you can make a workers' compensation claim in Michigan. Employees working in both factories and office settings experience similar problems.
This type of injury might impact a person's fingers, hands, wrists, arms, shoulders, neck, or back. Activities such as lifting, throwing, assembling, typing, writing, or clicking a mouse can cause a problem. Vibrating power tools are a frequent source of these injuries.
Our Michigan attorneys have dealt with various types of workers' compensation claims for clients who suffered a repetitive strain injury at work. These injury claims included carpal tunnel syndrome (CTS), cubital tunnel syndrome, De Quervain's syndrome, ulnar tunnel syndrome, bursitis, epicondylitis, trigger finger, tendonitis, or tenosynovitis. Symptoms can range from a mild ache to a sharp-shooting pain. Many people also complain of tingling, weakness, swelling, throbbing, burning, numbness, and cramping.
Is a repetitive strain injury covered under workers' compensation in Michigan?
In Michigan, employees who have suffered a repetitive strain injury at work are covered under workers' comp. This includes unlimited medical treatment, a percentage of lost wages, and vocational rehabilitation. Many of these claims are settled for a lump sum cash payment and the person gives up the job.
It is usually the last employer who exposed a person to the kind of work that caused the injury to occur who is going to be responsible for payment of workers' comp benefits. These are sometimes referred to as occupational disease cases.
Available workers' compensation benefits
Medical treatment for a repetitive strain injury at work should be fully covered under a Michigan workers' compensation claim. This includes medications, physical therapy, injections, and surgery. Don't let the insurance company dispute payment based upon a biased medical report from their own IME doctors.
An employee with this type of injury may also find their ability to work significantly limited. If this occurs they should be paid 80% of their after-tax average weekly wage for lost wages. Overtime and discontinued fringe benefits should be included in this calculation.
If an employee must give up his or her job because of permanent restrictions due to a repetitive strain injury they suffered at work, then they may qualify for vocational rehabilitation under Michigan workers' compensation. This can help with education, retraining, and career advice. Watch out for insurance companies who don't want to help but just use post-injury wage earning capacity (PIWEC) to automatically reduce weekly checks.
Settlement
In Michigan, many employees who have a repetitive strain injury at work opt to trade in their Michigan workers' compensation benefits for a lump sum cash payment. This allows a person to get medical treatment and vocational rehabilitation on their own terms. It is also possible to keep the money and get a new job immediately following settlement.
We recommend getting a free consultation from an experienced workers' compensation lawyer anytime a medical condition keeps you from working. Don't let the insurance company play games with your life.
Suffered a repetitive strain injury at work and need help with your workers' comp claim? Contact us today!
If you suffered a repetitive strain injury at work in Michigan and need help with your workers' comp claim and have questions about a settlement, call now speak with an experienced attorney, or fill out our contact form for a free consultation. There is absolutely no cost or obligation. We're here for you.
Our attorneys have been exclusively helping injured workers in Michigan for more than 35 years. Our attorneys can help you better understand Michigan workers' comp laws and what happens after someone has been hurt on the job. To see what our own clients have to say about the caring, compassion, and communication they received from us, you can read in their own words about their experience here on our testimonials page from clients we have helped.
Michigan Workers Comp Lawyers never charges a fee to evaluate a potential case. Our law firm has represented injured and disabled workers exclusively for more than 35 years. Call (844) 316-8033 for a free consultation today.
Related information: