Michigan lawyer explains your rights to make sure fair head injury workers' comp settlements are paid.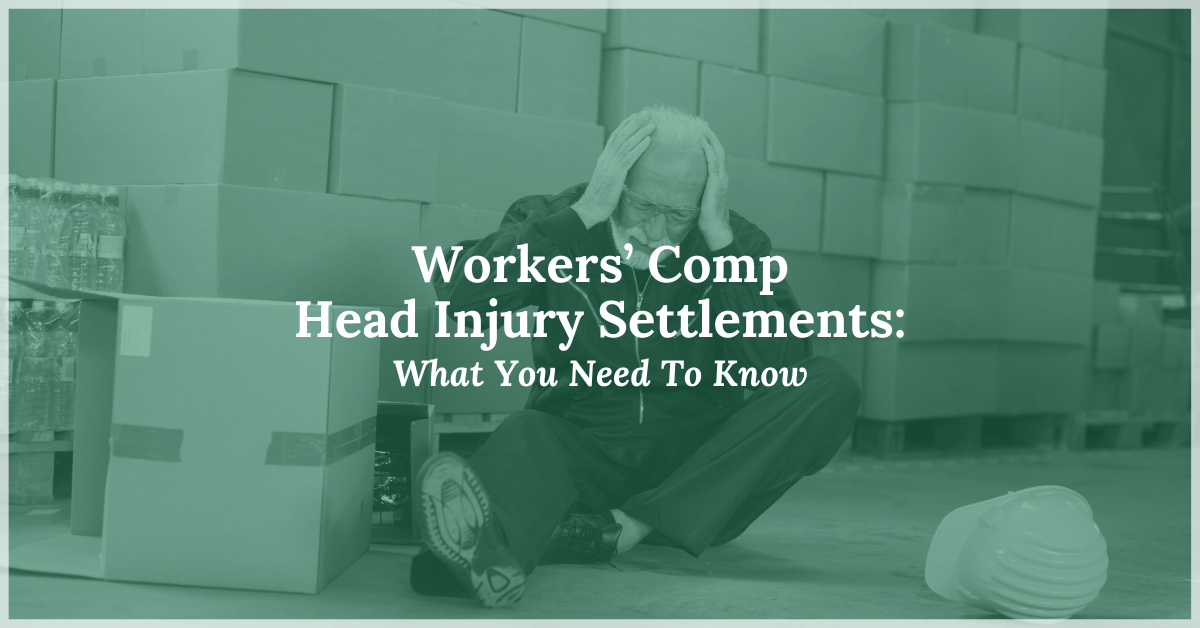 We have over seventy-five years of combined experience in Michigan workman's comp law. This allows us to have a unique perspective about workers' comp head injury settlements because we have resolved many of those cases. Most claims are paid voluntarily and there is no need to hire a lawyer. It is always the most serious head injury cases that result in a dispute.
Getting hurt on-the-job can turn a person's life upside down. This is especially true for an individual with a traumatic brain injury. It can result in lifetime medical treatment and permanent disability. Insurance companies hate these claims because they know what it costs to take care of someone over the long-term. Here is some information about workers' comp head injury settlements in Michigan that everyone should know.
Workers' comp is supposed to cover all reasonable and necessary medical treatment. Some of the problems our clients face are chronic headaches, personality change, and sensory processioning issues. Other symptoms include problems with attention, memory, concentration, language, speech, mood, emotion, judgment, and reasoning. Some individuals develop seizure disorders. Do not let the insurance company get away with refusing medical treatment.
Disabled employees should also get paid lost wages if they cannot work. The amount paid should equal 80% of their after-tax average weekly wage. This money is tax free and continues for the length of disability. Watch out for insurance companies who use biased medical and vocational reports to unfairly stop payment.
Workers' comp settlement amounts for head injury
There isn't a specified average amount received for head injury workers' settlements in Michigan. Statistics published by the Michigan Workers' Disability Compensation Agency show the average settlement amount was $59,235.42 in 2020.
Many people who suffer from this type of injury get more when evidence shows need for medical treatment and time off work. The key is having a doctor who supports causation and disability. We recommend hiring an experienced workman's comp attorney if an employee finds themselves unable to perform their job to ensure they receive the maximum payout amount for their workers comp head injury settlements in Michigan.
Watch out for low-ball offers
Insurance companies do not want to overpay workers' comp head injury settlements in Michigan. They justify low-ball settlement offers through dirty tricks. This includes using so called "independent" medical examinations to say a person has fully recovered or was not even hurt in the first place. Many of these IME doctors make careers out of testifying exclusively for insurance companies.
Insurance companies also want to find any proof that a claim is not 100% legitimate to reduce settlement value. Private investigators are hired to perform surveillance and activity checks. Camera footage is often taken out of context and used as justification to cut-off workers' comp benefits.
Our experience shows that workers' comp head injury settlements in Michigan can easily exceed the average amount. A recent settlement obtained by our law firm paid over 1 million dollars for a gentleman with a traumatic brain injury. We recommend hiring an experienced workers' comp lawyer who can develop the case and negotiate a fair settlement.
Injured at work? Contact our work injury lawyers for a free consultation
To speak with an experienced work injury lawyer about head injury workers' comp settlements in Michigan, call us now, or fill out our contact form for a free consultation. There is absolutely no cost or obligation. We're here for you.
Our attorneys have been exclusively helping injured workers in Michigan for more than 35 years. Our attorneys can help you better understand Michigan workers comp laws and what happens after someone has been hurt on the job. To see what our own clients have to say about the caring, compassion, and communication they received from us, you can read in their own words about their experience here on our testimonials page from clients we have helped.
Michigan Workers Comp Lawyers never charges a fee to evaluate a potential case. Our law firm has represented injured and disabled workers exclusively for more than 35 years. Call (844) 316-8033 for a free consultation today.
Related information:
5 Reasons A Workers' Comp Claim Is Denied: Here Is What To Know